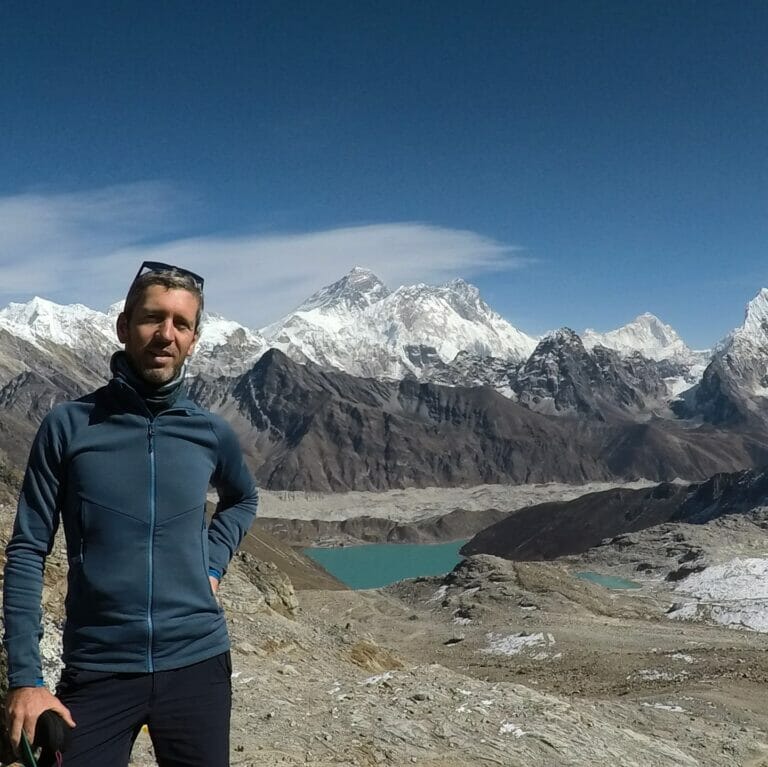 Giacomo Milani
Windsurf, mountain bike and paragliding
Hi, I am Giacomo.
In 2005, together with Angela, Matteo and some other friends, I took care of windsurf and mountain bike for the first 360 guide on paper. At the time there was very little information about the sport in Malcesine so we kept ourselves busy gathering the facts and organizing the photo shoot sessions. But the main purpose was only to do sport together. 🙂
By profession I manage tourist apartments in Malcesine and work in a paper mill and during my free time I travel and do sport. I have been windsurfing forever and have fun in performing freestyle tricks. I also know every spot in the Alto Garda (link). I ride mtb, go trekking, climbing, some via ferrata, ski mountaineering and paragliding.
I often ride on Monte Baldo together with Davide, to try new routes of trekking and mountain bike. Very soon the first trails for hike and fly will be available.
Thanks to the great combinations of lake and mountains on Lake Garda we can do more than just one sport per day and end the day together with a well deserved aperitif.