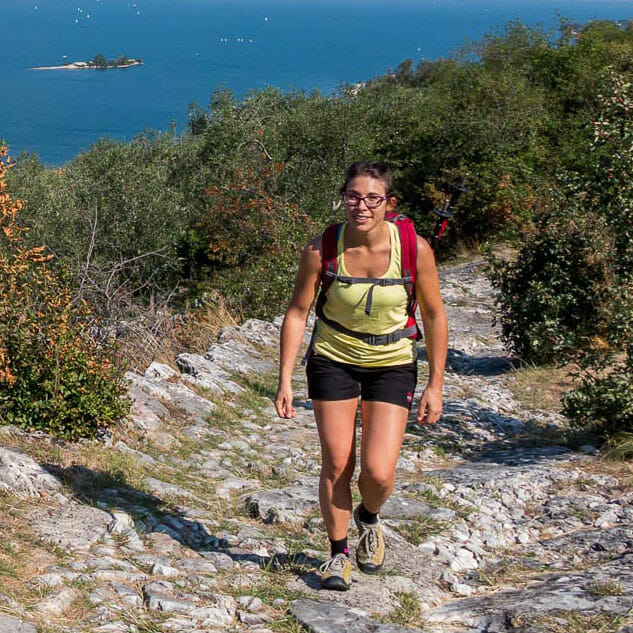 Giorgia Consolini
Trekking, bike and ski touring
Hello, I am Giorgia.
Since I was very young I have always spent the summer in Brenzone sul Garda: I have lived there for ten years and I am truly tied to Lake Garda.
As a child I dedicated myself in a (very) amateur way to windsurfing and sailing, just to avoid the effort of climbing. I went with an old catamaran, a real piece of history, bought who knows where by my dad.
Later with Angela and other friends I started to go to the mountains exploring the trails which start from home. The passion and the training grew letting me conquer the 0-2000 meters ascent starting from the lake and reaching the top of Monte Altissimo!
Besides trekking I do via ferratas and sport climbing. A short time ago I discovered ski mountaineering and fell in love with it.
I like both road bike and mtb. I use the first during winter while I wait for the spring with its muddy trails to go mountain biking. This passion increased so much that it has taken me traveling across Europe bikepacking with the intention to explore other continents too.
We the people form 360 travel around Lake Garda on foot or on a bike to find and offer new tracks and via ferratas to you. We also try out some courses or some guided trips with instructors or local guides and tell you our experiences.
Come and visit us, I'm sure you will leave your heart!
We are waiting for you, Giorgia