Your holiday in Malcesine in a cozy hotel run by sporty people.
Leggi le recensioni
Near the beach
5 min. away from the centre
800mt away from the cable car station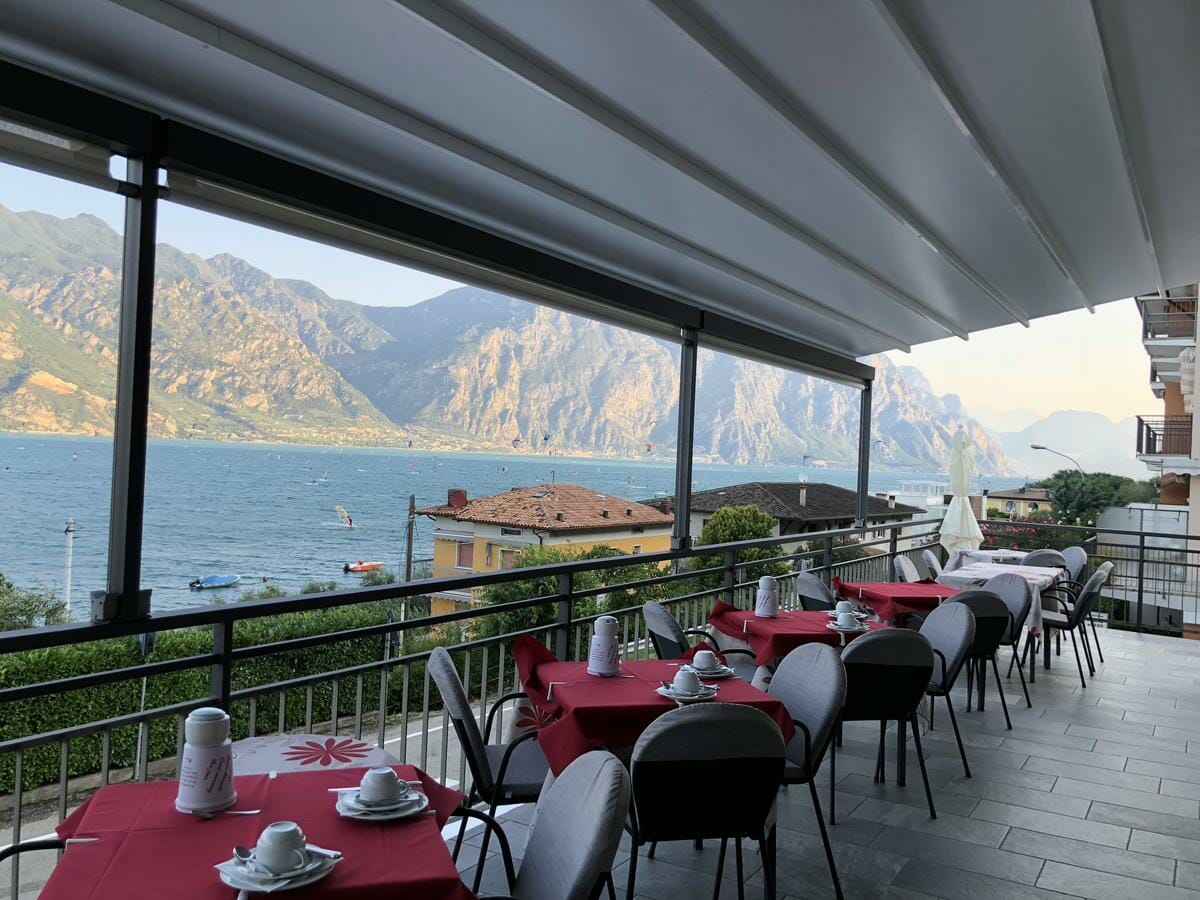 Welcome to our small, comfortable, family run hotel in Malcesine.
We don't need to tell you how wonderful the summer and sport on Lake Garda are – long sunny days, warm temperatures, lively colours and clear waters. There is a rich choice or water and mountain sports to do in and around Malcesine. Here you have time to switch off from your daily routines and dedicate yourself to your chosen sports and maybe try some new ones too.
Monte Baldo and its wide range of tracks is ideal for walking or mountain bike treks of varied length and difficulty.
On the mountain you will find shady places to rest in the beech and larch forests typical of the mountain and Mediterranean woods of this mountain range.
A trip around the farm buildings on the mountains gives you not only an idea of how life used to be here but also the possibility to try some of the local farm products, customs and food that today's residents work hard to maintain.
Thanks to the constant winds here, we are especially proud of the water sports available on Lake Garda's" dingy sailing, cat sailing, windsurfing, kitesurfing and wakeboarding.
Villa Edera is 800m from the centre of Malcesine, on the lake road opposite one of Macesine's most beautiful beaches and 100m from Loc. Retelino which is its best place to go out windsurfing and where, in the mornings, you will find the best wind. Our hotel is 1km from the ground station of the Cable Car and from the first part of the mountain road that will take you up Monte Baldo.
Before you set off each day, we offer you an abundant buffet breakfast including home-made cakes, and when you come back at the end of the day, we will be waiting to serve you an aperitif on our terrace which overlooks the Lake.
The Hotel rooms are modern and comfortable: each has its own bathroom, balcony with lake view, air conditioning, hair dryer, safe, telephone and wi-fi connection.
There is private car parking for our guests and we are happy for you to bring dogs.
We look forward to seeing you in Malcesine where we are sure that the only thing your holiday won't be is boring!
Facilities
Parking lot
Internet wi-fi in the building
Internet wi-fi in room
Bar
Snack bar and small kitchen
Garden
Pets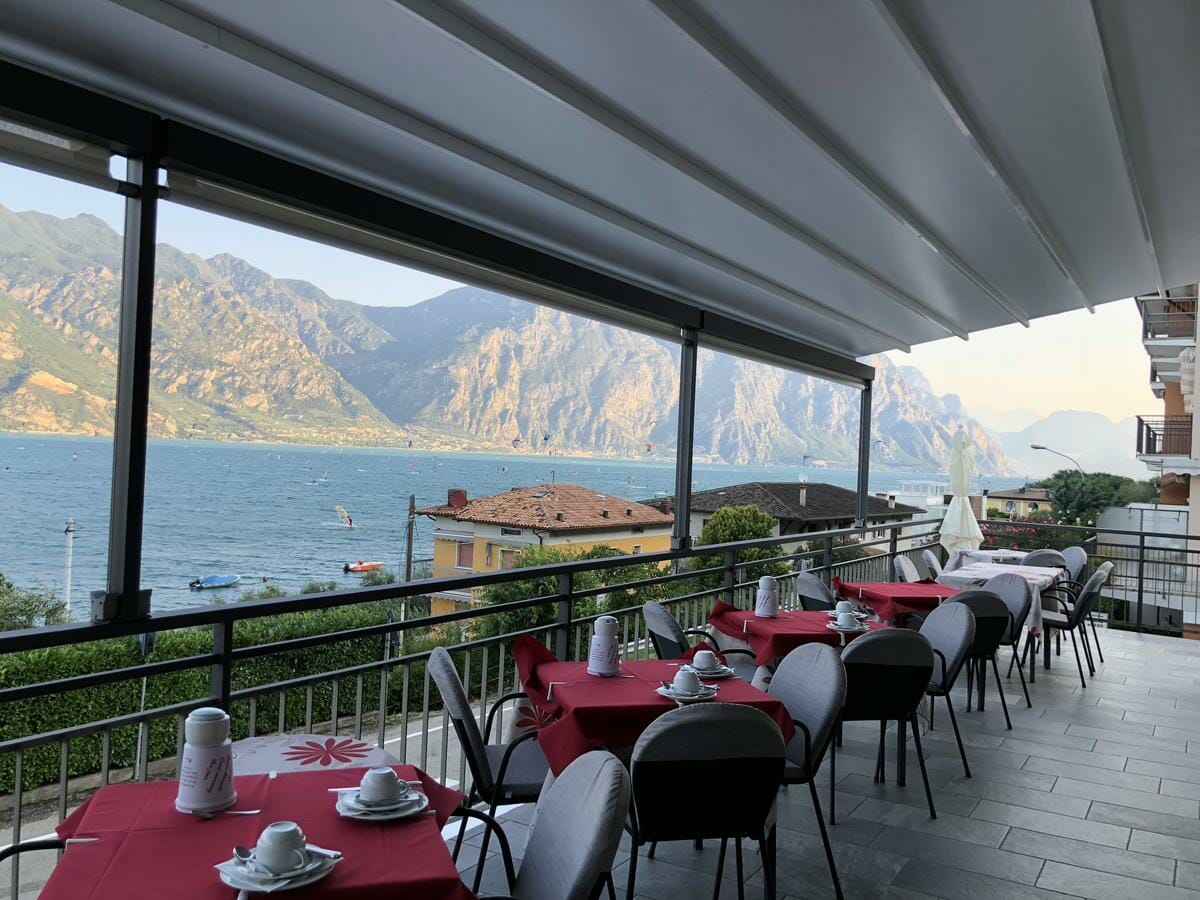 Sports facilities
Daily weather report
Collaboration with schools, guides and rentals
Info point for sport on Lake Garda

Consultation of maps and routes

Trekking, Nordic Walking and Walking

Consultation of maps and routes
Assistance in choosing routes
Tour Gps data free to download

Paragliding and water sports
How to reach Hotel Albergo Villa Edera