Bike to Monte Lenzino, Luppia and San Zeno with Garda Sport Shuttle
Albisano is located at Lake Garda, above Torri del Benaco, and is an excellent starting point for mtb or e-mtb ascents to Mount Lenzino, Mount Luppia, San Zeno di Montagna, and Prada. From Albisano there are also beautiful hilly trails leading to Crero or Garda.
In these inland areas of Garda, alternate climbs and descents of different intensities are suitable for all types of training. A true paradise with limited traffic for running bikes!
The Bike Shuttle from Malcesine takes about 40 minutes to get to Albisano.
The 8-passenger van trolley can carry up to 8 bikes and all sports equipment out of the sun and rain.
Shuttle service also for trekkers
You can also use this shuttle to get to the beginning of trekking routes in the area or have it pick you up at the end of your tour.
Price List
1 person: 60 euros per person
2 people: 35 euros per person
3 people: 25 euros per person
4 people: 22 euros per person
5 people: 20 euros per person
6 people: 18 euros per person
7 people: 18 euros per person
8 people: 15 euros per person
Who will accompany you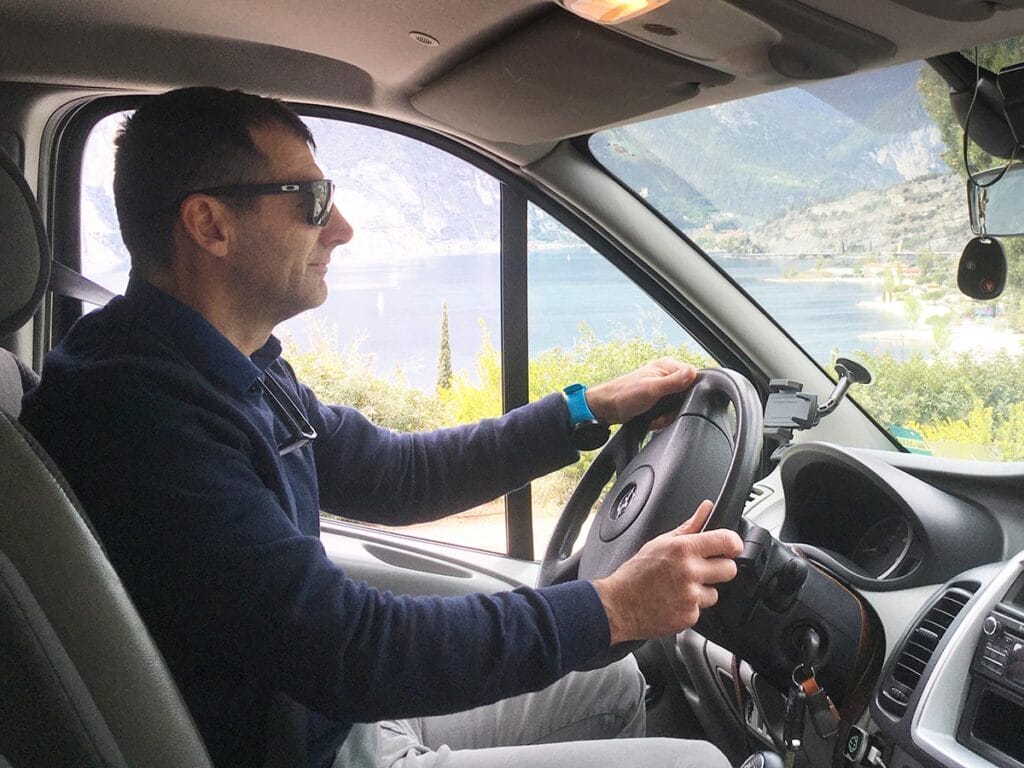 Nice to meet you; I'm Alberto.
I arrange a shuttle service to take you to the start of the most exciting trails on Lake Garda or pick you up at the end of your descent.
I am a Lake Garda mountain bike guide, born and raised in Malcesine, and I know every single route in the mountains back home.
Write or call me, even if you want to get to another location with my Shuttle or need a local mountain bike guide.