At the most famous MTB spot with Garda Sport Shuttle
Tremalzo is located southwest of the Ledro Valley and is known in the MTB world as one of the most beautiful spots in Europe. With views of Alpine and Mediterranean flavors, Tremalzo is a must-see stop satisfying bikers of all levels.
The Bike Shuttle from Malcesine takes about 1.15 hours to reach Rifugio Garda, which is about 1,700 meters above sea level; from here begins the famous military road that leads to Passo Nota, Guil Pass, Punta Larici, Val di Ledro, and Strada del Ponale.
The 8-passenger van trolley can carry up to 8 bikes and all sports equipment out of the sun and rain.
Shuttle service also for trekkers
You can also use this shuttle to get to the start of hiking trails in the area or have it pick you up at the end of your tour.
Price list for Tremalzo
1 person: 110 euros per person
2 people: 65 euros per person
3 people: 50 euros per person
4 people: 40 euros per person
5 people: 35 euros per person
6 people: 30 euros per person
7 people: 28 euros per person
8 people: 25 euros per person
Who will accompany you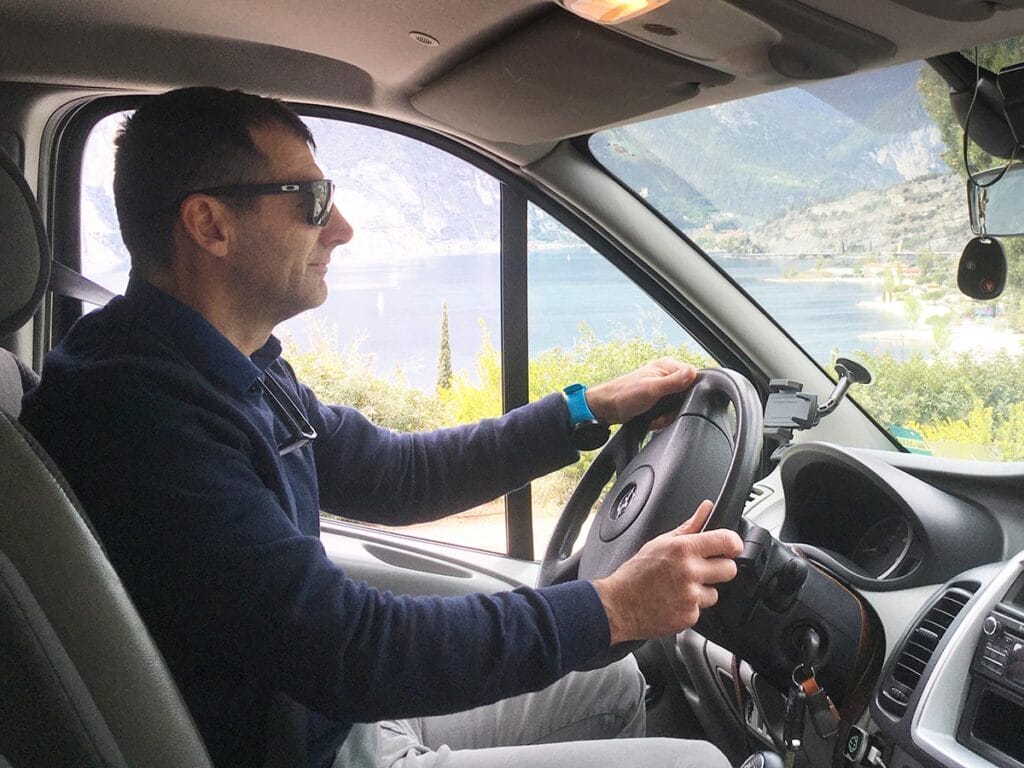 Nice to meet you; I'm Alberto.
I arrange a shuttle service to take you to the start of the most exciting trails on Lake Garda or pick you up at the end of your descent.
I am a Lake Garda mountain bike guide, born and raised in Malcesine, and I know every single route in the mountains back home.
Write or call me, even if you want to get to another location with my Shuttle or need a local mountain bike guide.