Cycling from Santa Barbara and Monte Velo back to Lake Garda
The Gresta Valley stretches from the basin of Lake Loppio in the Mount Baldo Park to Mount Stivo, at more than 2,000 meters of altitude. Given its geographic location and altitude, it can be easily accessible year-round.
Road cyclists and fat-wheelers know Val di Gresta, Monte Velo, and the Santa Barbara Pass. In fact, from this area the famous Naranch Trail and Anaconda start that lead back to Lake Garda from Val di Gresta.
Val di Gresta is rich in trails, dirt roads, and single trails.
The Bike Shuttle from Malcesine takes about 45 minutes to reach the Santa Barbara Pass, about 1,200 meters above sea level.
The 8-passenger van trolley can carry up to 8 bikes and all sports equipment out of the sun and rain.
Shuttle service also for trekkers
You can also use this shuttle to get to the start of the hiking trails that go up Mt. Stivo.
Price list for Santa Barbara
1 person: 90 euros per person
2 people: 55 euros per person
3 people: 40 euros per person
4 people: 32 euros per person
5 people: 24 euros per person
6 people: 22 euros per person
7 people: 22 euros per person
8 people: 20 euros per person
Who will accompany you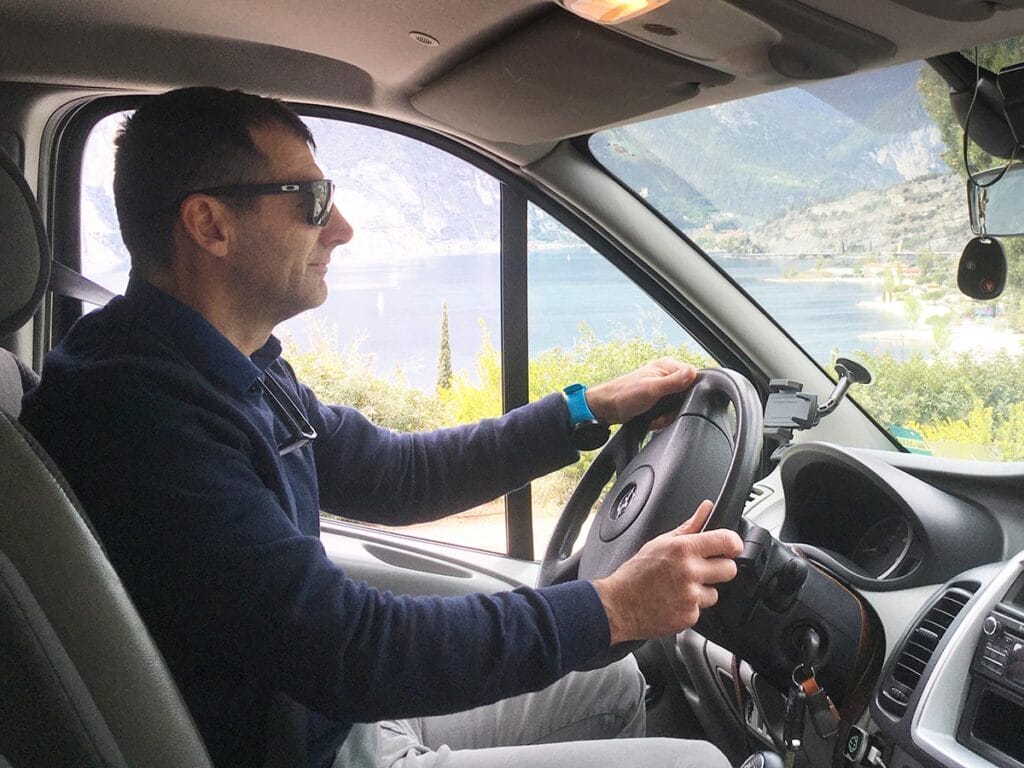 Nice to meet you; I'm Alberto.
I arrange a shuttle service to take you to the start of the most exciting trails on Lake Garda or pick you up at the end of your descent.
I am a Lake Garda mountain bike guide, born and raised in Malcesine, and I know every single route in the mountains back home.
Write or call me, even if you want to get to another location with my Shuttle or need a local mountain bike guide.