Catamaran sailing for beginners and advanced by Stickl Sportcamp
Since the season 2005 there are courses for children from 8 years on the Kindercat Teddy in our program.
Prerequisite:
Knowledge after an optics course and the youngest diploma of the VDWS.
In the beginner course with daily approx. 2,5 hours in theory and practice the kids learn correct Catsailing.
Course Content:
Basic ticket theory
Set sail and recover
Courses, sail position and steering
Wait position
Tacking and jibing
Buoy-above-board
capsize and right
On the Teddy course we also teach with radio headsets and the instructor is always in the service boat for safety on the water.
To the course
To the request
Who is your instructor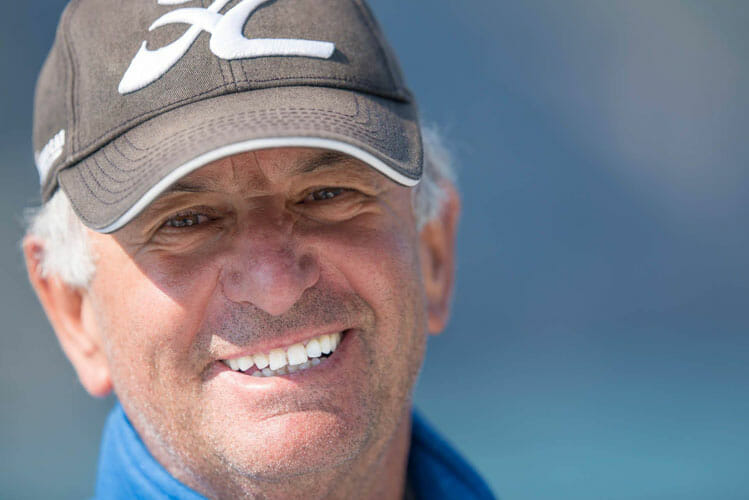 Since 1976, one team has been passing on its experience to the next. New employees are trained into a proven team in good time so that they are then fit for the "changing of the guard". In this way, each team grows with the experience of the "old ones".
The technical skills in surfing, kitesurfing and sailing are of course constantly improved by the possibility to train in optimal wind conditions. Team training sessions and daily briefings guarantee a uniform system and contents of the courses.
What to bring
Swimsuit
Towel
Sun cream
Shoes
Services included
Wetsuit
Life jacket
Harness
Extra
Neoprene slippers for only 30€
VDWS-licence: registration and exam fee 30 € on site.
New 2022: BEACH HOTEL ROSA
The "Stickl Hotel" on the lake, right next to the sports camp station on the beach is the best choice for our course participants. The Beach Hotel Rosa in absolute 5-star top location directly on the beach next to the sports camp offers Watersport & Relax at 3 star prices. The public is active in sports and appreciates the comfort of living directly on the water – from bed to board. With restaurant, pizzeria and bar, the Rosa Beach is also the meeting place after the sports session.