Learn to windsurf foil: camps, courses and private training at Stickl Sportcamp
Windsurfing foils, hovering above the water surface and silently racing over the water with only 3 wind forces-this impresses more and more windsurfers. A new challenge, a new technique that has to be learned. The fascination of the efficiency that foiling offers brings more and more windsurfers into the air.
Especially at spots with light to medium winds, this offers a completely new possibility to have a lot of fun while windsurfing or better flying on the windsurfing board again. To take off with less sail area at almost 8 knots is no witchcraft. On the contrary, foiling is relatively easy to learn, provided that you are an "old hand" on the "normal funboard" and master your windsurfing board with all relevant manoeuvres in gliding mode. Foiling is nothing for beginners and swordboard pilots.

On Lake Garda the best conditions are in the middle part of the lake in Malcesine, where the Ora blows with 2-4 Beaufort. We have already started windsurfing foiling in 2015 and have gained valuable experience in training.
Since May 2018 we now offer several weekend camps with STARBORD. Test board and foils and train with professionals is the concept. In addition to the camp program, there is the possibility to book courses and private lessons or to rent the foil board.
Learn2Fly is our motto at the FOILING CAMP!
To the course
To the request
Who is your instructor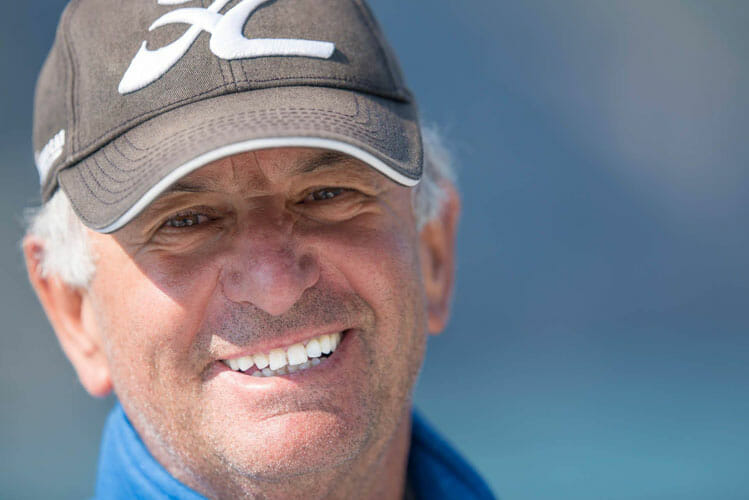 Since 1976, one team has been passing on its experience to the next. New employees are trained into a proven team in good time so that they are then fit for the "changing of the guard". In this way, each team grows with the experience of the "old ones".
The technical skills in surfing, kitesurfing and sailing are of course constantly improved by the possibility to train in optimal wind conditions. Team training sessions and daily briefings guarantee a uniform system and contents of the courses.
What to bring
Shoes should be brought along. Or you can purchase the ideal neoprene slippers for only 30€ on site.
Services included
Wetsuit
Life jacket
Harness
New 2022: BEACH HOTEL ROSA
The "Stickl Hotel" on the lake, right next to the sports camp station on the beach is the best choice for our course participants. The Beach Hotel Rosa in absolute 5-star top location directly on the beach next to the sports camp offers Watersport & Relax at 3 star prices. The public is active in sports and appreciates the comfort of living directly on the water – from bed to board. With restaurant, pizzeria and bar, the Rosa Beach is also the meeting place after the sports session.