At Campo di Brenzone with Alberto of Malcesine Bike Tour
From € 45
This is another must-do bike tour if you are on Lake Garda.

The tour lasts 3 hours and your guide Alberto will lead you to discover the beautiful hamlets of Brenzone sul Garda. You will enjoy panoramic glimpses and nice views on the lake, olive groves typical of Garda Lake area, and you will have the feeling to be in a place where time seem to have stopped.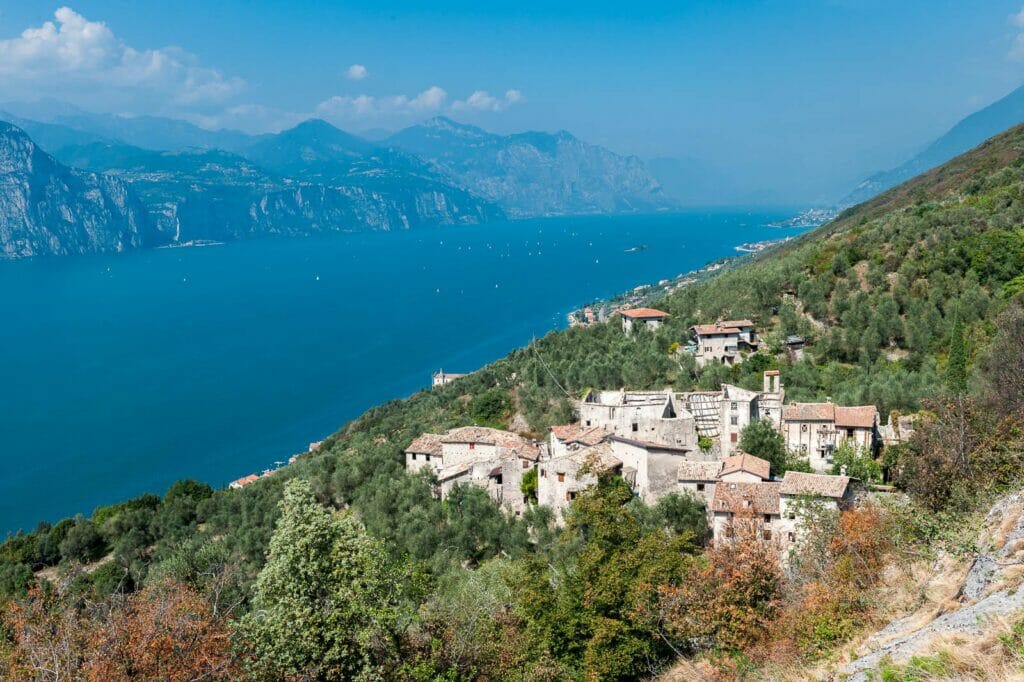 This route is suitable for everyone but does need a bit of fitness and confidence on a bike. It follows a tarmac road, cobblestone streets and dirt tracks with a few steep parts. It is a very beautiful route that winds among the olive groves with breathtaking views over Lake Garda.When you get to Campo, you drop back down to the lakeside and, from there, there is a cycle path back to Malcesine.

You can vary this route according to your fitness.
Who is accompanying you
Welcome, I am Alberto.
When I am not riding my bike or working or being with my family, I run, windsurf and do ski mountaineering. Since 1995 I have been a guide of the National Academy of Mountain Bike and I organise guided tours of different lengths and height differences suitable for any type of person. The important thing is that the time we spend biking together is fun and leaves us raising a glass to the next adventure.
What to bring
Wear gym shoes or bike shoes.
Bring a backpack with essential food and drinks supplies.
Note
You must wear a helmet
Bike rent is included
Book at least two days in advance
Meeting point
c/o Bike Extreme Malcesine – via Navene Vecchia, 10 – 37018 Malcesine (VR)

Price 2021
Guided tour + front suspension bikes

1 person

85 €

2 people

65 € per person

3 people

55 € per person

4 people

50 € per person

5 people

47 € per person

6 people

45 € per person

7 people

45 € per person

Guided tour + full suspension bikes rental

1 person

95 €

2 people

70 € per person

3 people

59 € per person

4 people

53 € per person

5 people

49 € per person

6 people

47 € per person

7 people

47 € per person

Guided tour + e-bike rental

1 person

110 €

2 people

78 € per person

3 people

64 € per person

4 people

59 € per person

5 people

53 € per person

6 people

50 € per person

7 people

48 € per person