A small village amidst lake and the mountains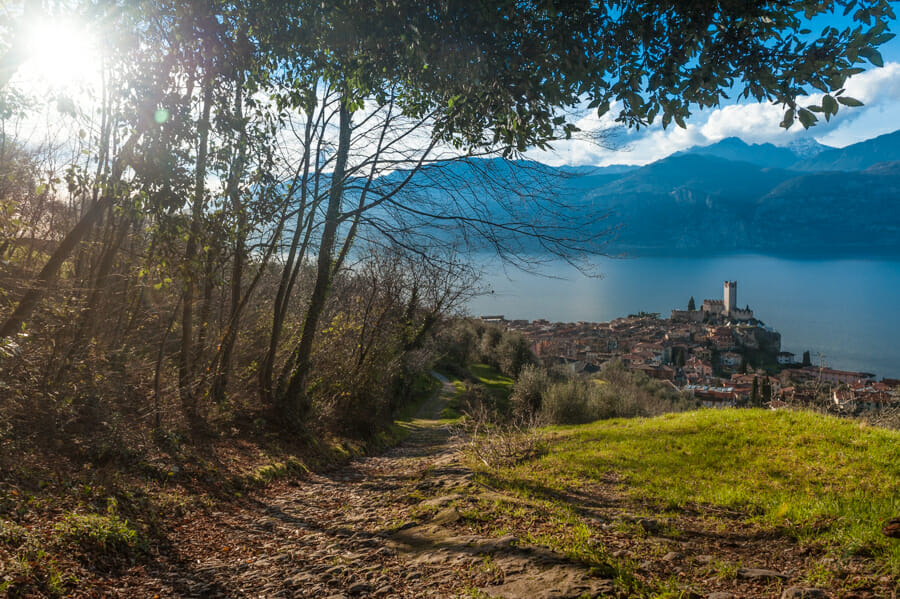 Malcesine is a small village on the northeastern side of Lake Garda and has around 3500 inhabitants; it extends on 62 square kilometers and includes two hamlets: Cassone and Navene.
It can be during a trip or a holiday, before or after a day of sport, but the small town of Malcesine deserves to be visited.
The first impression that you get once you arrive in Malcesine is of a village suspended amidst lake and the mountains.
The lake's water on one side, the hills and the peaks of Monte Baldo on the other and Malcesine in the middle, centred around its castle that dominates the landscape from over a rocky spur.
Sport in Malcesine
In Malcesine you can enjoy doing fourteen sports. This is thanks to the lake, the hills and the mountains and Lake Garda's fantastic winds, plenty of charming villages around the lake and also to the Fraglia Vela Malcesine, to the paragliding landing, to one of the two only beaches allowed for kitesurfing on Lake Garda and to the Cable car Malcesine Monte Baldo which takes you up to Monte Baldo at 1780 meter of height.
Strolling around Malcesine
The historic center is an up and down of small cobbled streets overlooked by artisan shops, shops, bars, restaurants and taverns. Walking through the town you have changing views of the ancient courtyards, the alleys and the natural scenery that surrounds the town.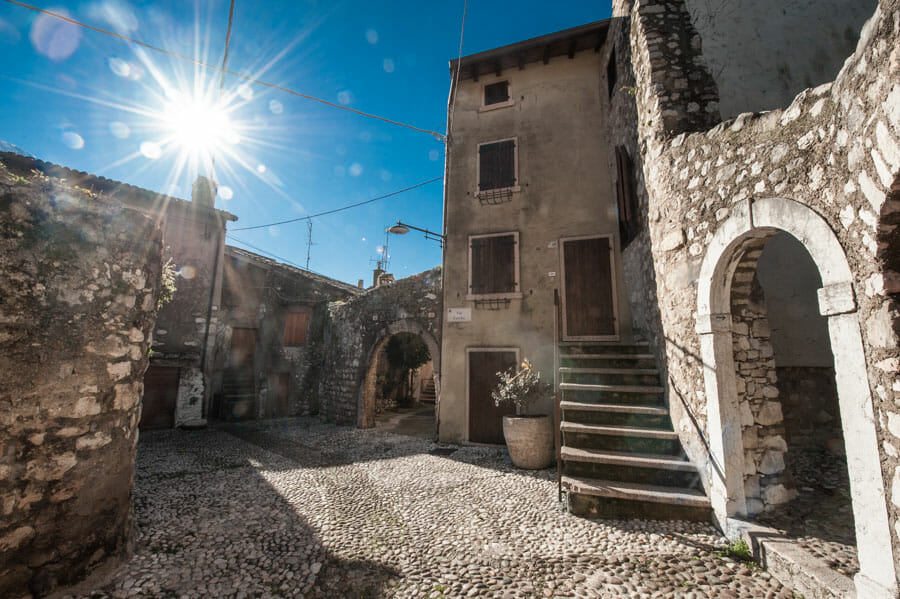 More than the castle with its museums and the views from the towers or the courtyards, you should see also the small beach of Posterna hidden underneath the castle, the harbour and the old harbour, the Capitan's Palace and the Aril, the world's shortest river located in Cassone.
Walking outside the town center and along the promenade to the south or the cycle lane to the north there are lots of free beaches, made of gravel, where you can rest or take a dive into the fresh (cold) water of the lake – yes, even during summer – or read a nice book with an aperitif.
On summer evenings, obviously, there is no shortage of events: from festivals, to sporting and cultural events to the food and wine events; you may also find a small open-air concert and some organized or improvised party, both in the village and on the lake shore.
We look forward to you at our home, in the small and beautiful Malcesine.