Aspects of a paragliding flight from Mount Baldo in Malcesine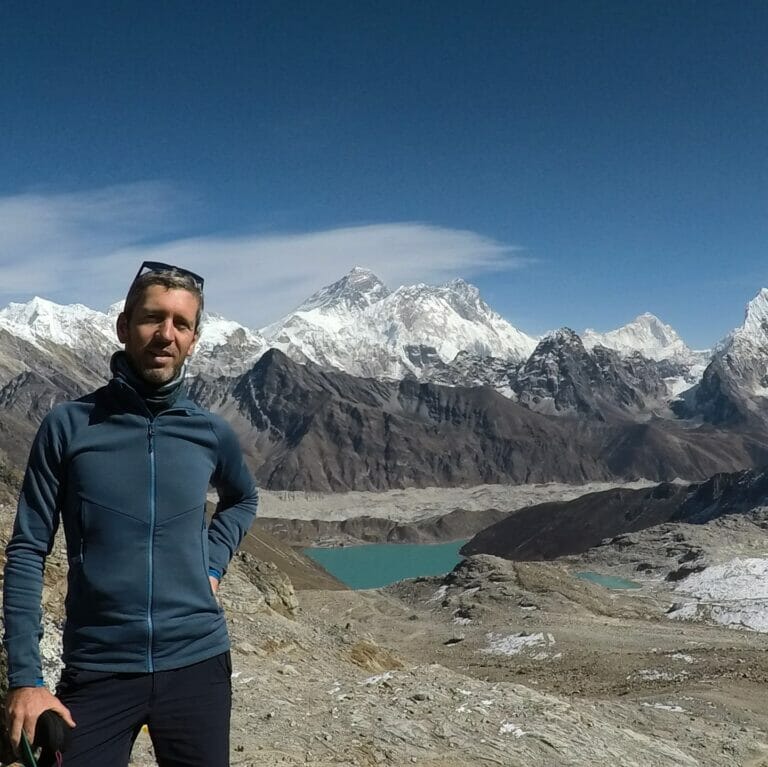 Text
Giacomo Milani
Windsurf, mountain bike and paragliding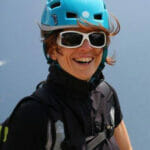 Photo
Angela Trawoeger
Creator, photographer and content manager
A paragliding flight from Mount Baldo lasts about 30 minutes and the height difference is about 1700 metres. Remember that, here in Malcesine, we lack for nothing as it is possible to fly all year round.
Taking off
45 N 46.70 – 010° E 51.80
The take off is wide and easy, located on Monte Baldo, less than a km from the top station of cablecar Malcesine Monte Baldo. You can either take off from east or west, but you should pay attention to areas reserved to mountain pasture.
Taking off from the western side of Mount Baldo you get to the lake upright with an elevation of 1000 m: this is a rather rare aspect which enables you to fly in complete safety. That's why many schools organize SIV courses (Inconvenience flight simulation) here in Malcesine.
Taking off from the eastern side has the same features as taking off from the western side, but with a different thermal which enables you to fly at an extraordinary distance and in every direction.
Landing area
45° N 46.930 – 010° E 49.070
The landing area is quite visible and it is situated on the lake shores, 2 km north of Malcesine.
Paragliding club Malcesine takes care of the landing area. The landing area is free only for single flights and not for business flights.
During the summer a rescue service is almost always available. An inflatable boat will rescue you in case of accidental fall into the water. The service is chargeable and it is run by the club.
Since 2016, a bar service situated 2 metres away from the lake is also available: the bar has a nice atmosphere and it is a pilots and locals hangout.
Wind conditions in the landing area
In a regular windy day, you will find the northern wind Pelèr in the morning, which dies away at about 11 and it is replaced by the southern wind Ora, blowing constantly from early to late afternoon. Ora usually dies away in the evening.
During the summer months you could find strong wind conditions.
Useful suggestions and important information
Licence, insurance and life jacket are mandatory if you want to fly in Malcesine.
If you do not have a lifejacket you can get one at the bar or at the Ideal Hotel in Via Gardesana 228 where, Claudio, the club President can give you some good advice about the flight and the weather conditions. If you have any doubt, stop and have a chat with him, even if you already have your lifejacket.
If you don't know the landing area, go and have a look at it before flying.
In case of landing into the water, take off your harness immediately.
Weather can change very quickly on Lake Garda, get in contact with local people and ask them questions if there's something you don't know.
You can catch the Tourist Bus to go back to Malcesine. During the summer months the bus stops every hour just in front of the landing area.
SIV courses
The take off on the west side makes you get on the vertical of the lake with over 1000 meters of altitude. This feature allows an extremely confident flight, so much so that lots of schools organize SIV courses (flight drawbacks simulations).
To know more on SIV courses please contact the club to book one.
here is the Paragliding Club regulations.
Contacts and useful numbers
Paragliding Club Malcesine
Tel. +39 335 6112902
E-mail: info@paraglidingmalcesine.it
Taking off anemometer
Tel. +39 366 5944289
Malcesine Monte Baldo Cableway
Tel. +39 045 7400206