We tried tandem paragliding at Malcesine on Lake Garda
Malcesine
18.08.2019
Tested for you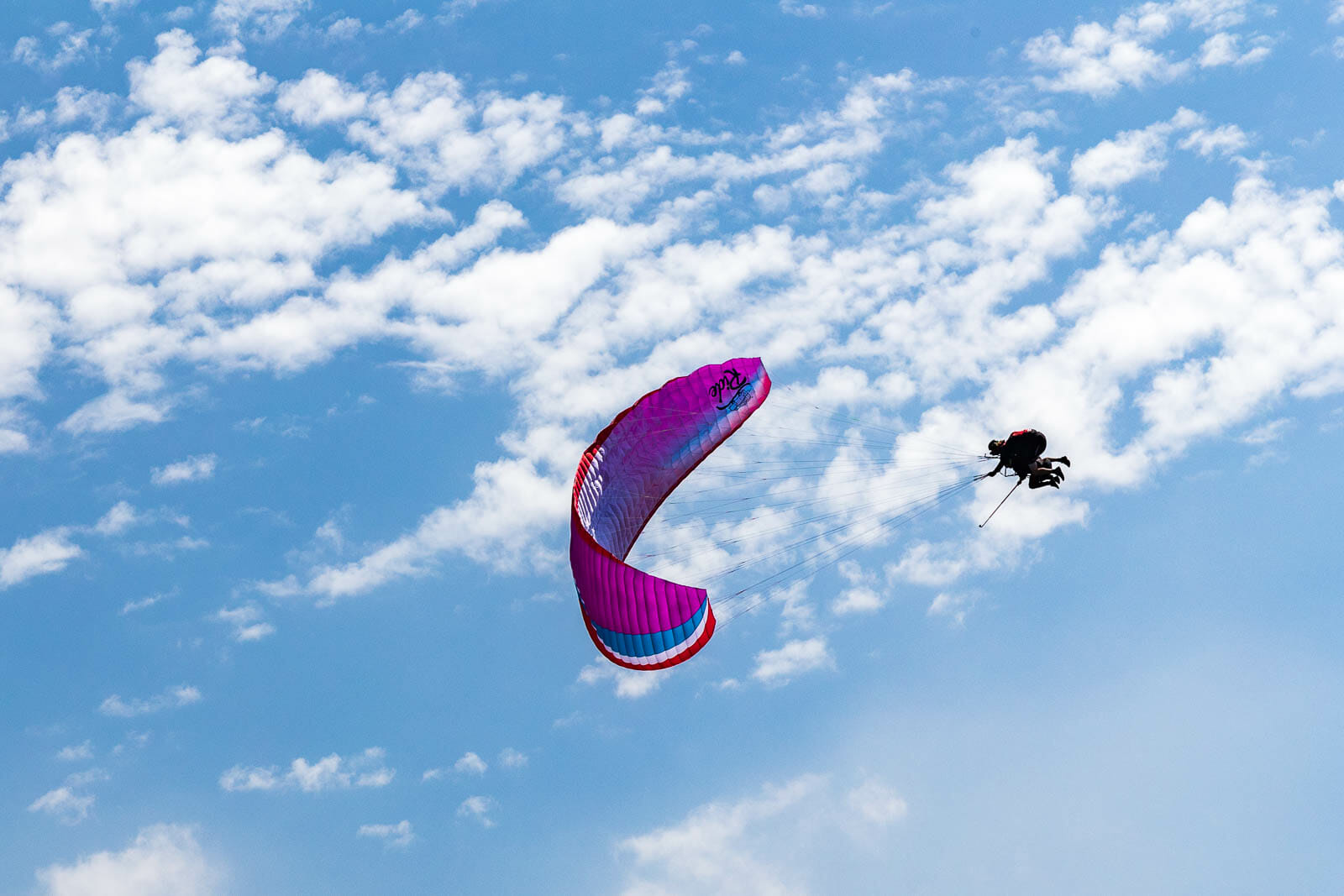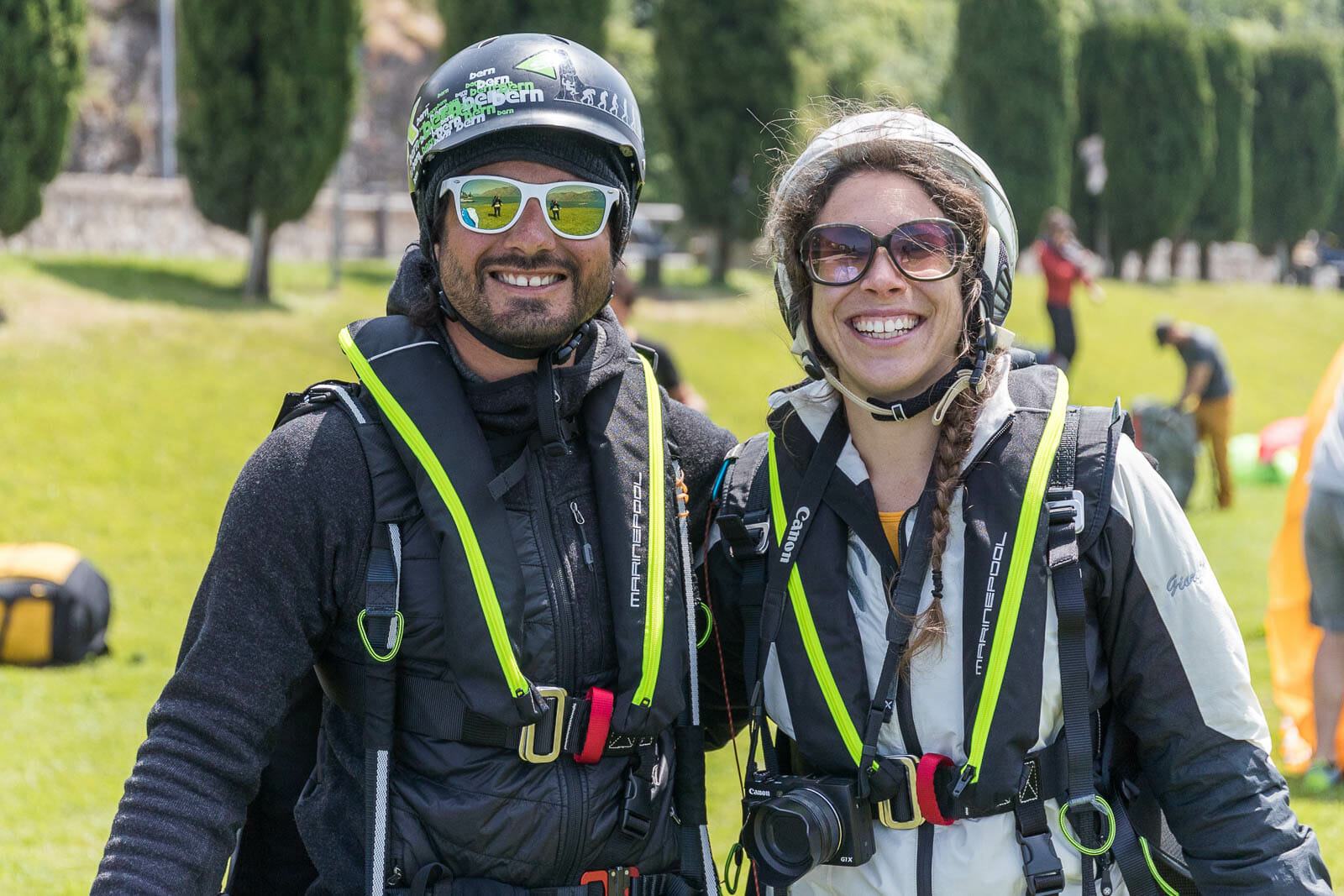 You should try paragliding at least once in your life. You sit there, comfortable, in the air with your eyes wide open taking in everything. It's a unique experience to enjoy to the maximum. There's the sound of the wind, the silence and being surrounded by Nature. You feel so alive. Free. And you also feel a bit cool and courageous!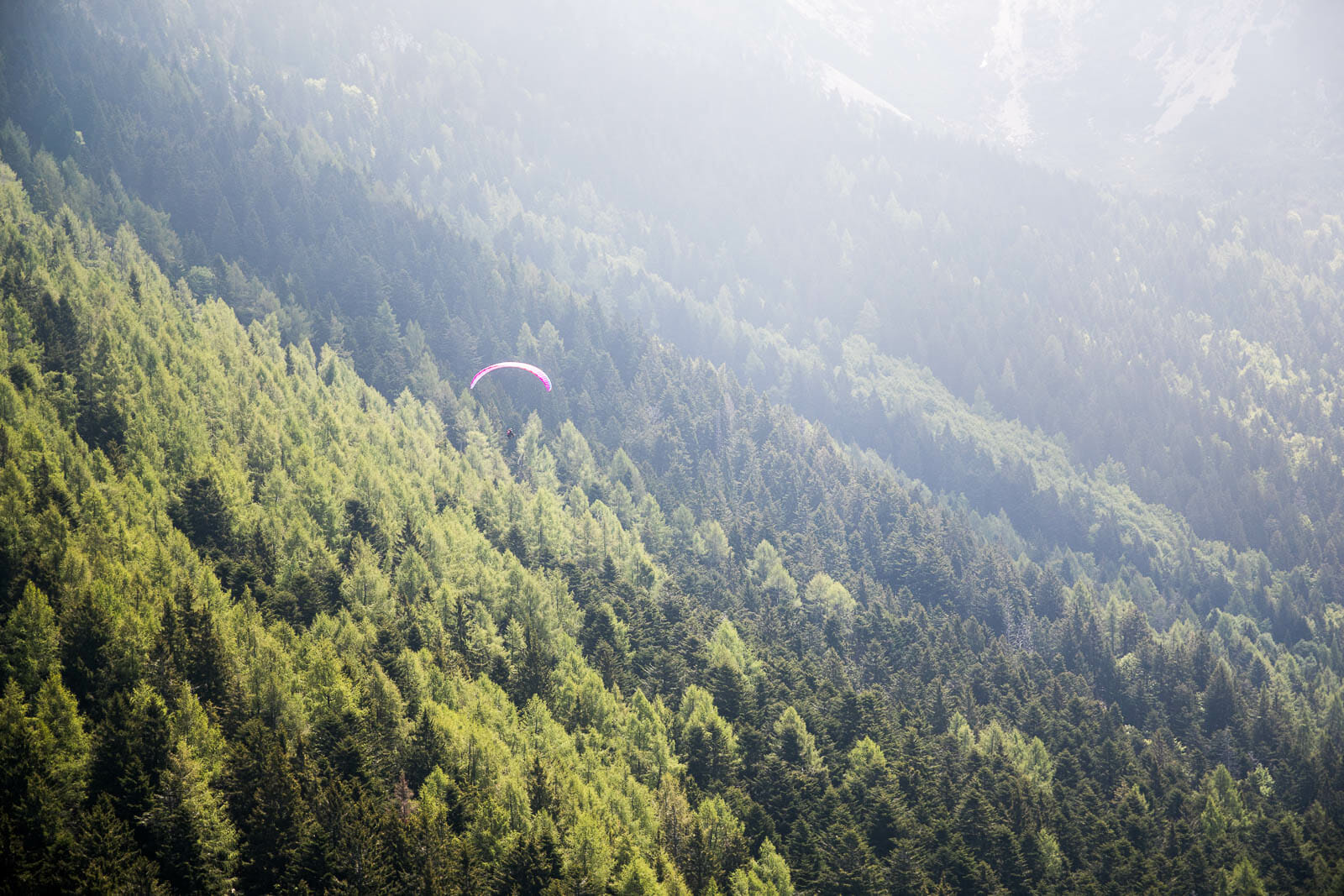 This year, Angelika and Tobi of Garda Air Style arrived in town, friends of good friends. These two serene and generous people are concentrated positive energy.
Their motto is: "It's about the things we do, not about the things we have."
Angelika is the brains behind Garda Air Style and, after I interviewed her, she invited me with two friends to try a tandem paragliding flight. It had been a few years since the last flight and it was high time to get my feet off the ground again.
Giorgia and Saul were with me.
Saul is a windsurfing fanatic, when there is something new to try, he's never far behind and he was delighted by the invitation. Giorgia is one of my travelling companions (you will see her in many 360 photos), she had already flown and knew that she would love to fly again.
How does a Garda Air Style tandem paragliding flight work
We booked in with Angelika who gave us all the information we needed: who we would be flying with, how it works, what to bring.
The meeting point is near the Cable Car steps in Malcesine.
You go up on the cable car with the pilots, jumping the queue and not needing to buy tickets. After twenty minutes of travel and ten easy minutes walking, you arrive just north of the Baldo ridge where there is a big field perfect for taking off.
The flight lasts about thirty minutes and you land near the beach one kilometer north of Malcesine. During the flight you are comfortably seated in front of the pilot and even people who suffer from vertigo don't experience problems. The flight is calm and stable and, if you don't do any acrobatics, you come down gently.
Near the landing point is a small pay-car park (in High Season and at midday however this car park is always full) but you can always walk back into town using the cycle path along the beach or by Tourist Bus which has a bus stop right next to the landing point.
The Landing Point is run by the Malcesine Paragliding Club and, thanks to their work, it's really convenient to paraglide at Malcesine. At the Club there is a bar two metres from the Lake where pilots and locals meet up. We often go there in the evening for an aperitif after work is finished for the day.
How did it go
Our booking was for 12 o'clock at the Cable Car in Malcesine to meet the Garda Air Style pilots. It was the first time that I would try flying with someone I didn't know and I was a bit worried but keen to trust them: colleagues of Angelika would probably be like her. The same thing went for Giorgia but Saul was full of that wild enthusiasm typical of trying something exciting for the first time.
The Garda Air Style pilots were happy and nice and all our worries quickly diasappeared. They are a team, a sporty group of young people who know what they are about. Their love of flying was very contagious.
We were curious to know all about them and what brought them to Malcesine. And guess what? They, like us, love Lake Garda, its Nature and its open air sports. We quickly shared their great enthusiasm. It's so nice when someone comes from outside and reminds you of the great things you have at home which, sometimes, we take for granted and don't appreciate fully.
The trip up the Cable Car went quickly and we arrived at the launching field where they explained how the flight would proceed. The pilots laid out the wings, we put on our helmets and buoyancy aids, put on the harnesses and then, hearts beating furiously, we had a short run and, woooow, we were airborne! From there on it was pure magic.
We went south towards the peak of our beloved Monte Baldo which is even more beautiful seen from a paraglider. Descending we came down over the waters of Lake Garda. We saw everything, north to south, in its full beauty and down below a thousand shimmering shades of blue. It was all so incredible that I didn't know where to look or what to photograph first.
There were some moments just to be lived without doing anything else. Therefore, for a few minutes I put aside my camera and lived the moment clearing my head of every thought. It was enough that while you fly you feel so free and happy.
Angelika is right when she says that it's what we do that is important and not what we have. We should remember that more often.
Saul and Giorgia were a bit ahead of me. I could hear them laugh and shout for joy and excitement as they did some acrobatics. Saul went first and I knew that Giorgia, who was flying with Tobi, wouldn't be far behind.
At the Landing point Angelika was waiting for us and looked even happier than we did. Before saying goodbye, she gave us a SD Card with film taken from their GoPro.
"The Garda Air Style team is really professional. You know straight away that for them flying isn't just a job but a passion. They knew how to calm our worries before flying and got us laughing and living the tandem paragliding experience as a simple and normal one. I wouldn't hide that I was a bit afraid, but I was very reassured by having such a safe and able pilot. Even during the acrobatics I was amazed only to feel an adrenalin rush and excitement with no fear! They looked after me and my enjoyment because they knew it was my first flight."
Saul
"I had already done a tandem paragliding flight with a pilot I knew and the idea of flying with someone I didn't know made me quite nervous while we were waiting at the Cable Car. The guys arrived happy and joking around and did everything to calm our fears especially as we were about to put our lives in their hands. We were really excited when we found out that they also did acrobatics. I was really reassured as we took off to see how confidently they handled the kit. After our briefing, Tobi, my pilot, helped me to put on my harness, a short run, a stomach churning moment, the ground disappeared below my feet and we were flying!
I still had a knot in my stomach but now because of the amazing scenery before me. It was different from anything else. Even though I had flown before, the view from on high is so special you never get bored of it. Monte Baldo was beautiful with its still snowy peaks and partially covered in cloud. The other Trentino and Bresciano mountains were still white too and the Lake had incredible colours. Everywhere you looked it was "Wow!".
Saul's pilot said we should try to do a Drift. Tobi asked me smiling if I wanted to give it a try. I found myself doing a loop-the-loop – one moment I saw the lake and the next the sky. Tobi stopped for long enough to ask if I wanted to do that again and then next minute I was having the time of my life with my head upside down and my feet in the air.
We got near the Landing point and there was a bit of wind that made me a bit nervous but Tobi did a gentle perfect landing. A great flight and great fun, absolutely to do again."
Giorgia
To share a flight with friends is even better. Full of emotion and adrenalin we went home full of a new energy, with smiles plastered over our faces. We even talked about doing a course and getting a licence to fly solo.
10++ is our vote for the guys at Garda Air Style who give everything when you try paragliding from Monte Baldo at Malcesine. They want you to feel free, alive and happy, just as they feel everytime their feet leave the ground.
Tandem paragliding at Lake Garda with Garda Air Style pilots
Where

Malcesine

Difficulty

Duration

2 hours - flight: 20 minutes

When

Daily

Language

English, german

Landscape

Adrenaline