How and where to start foiling: Fabio Calò's advice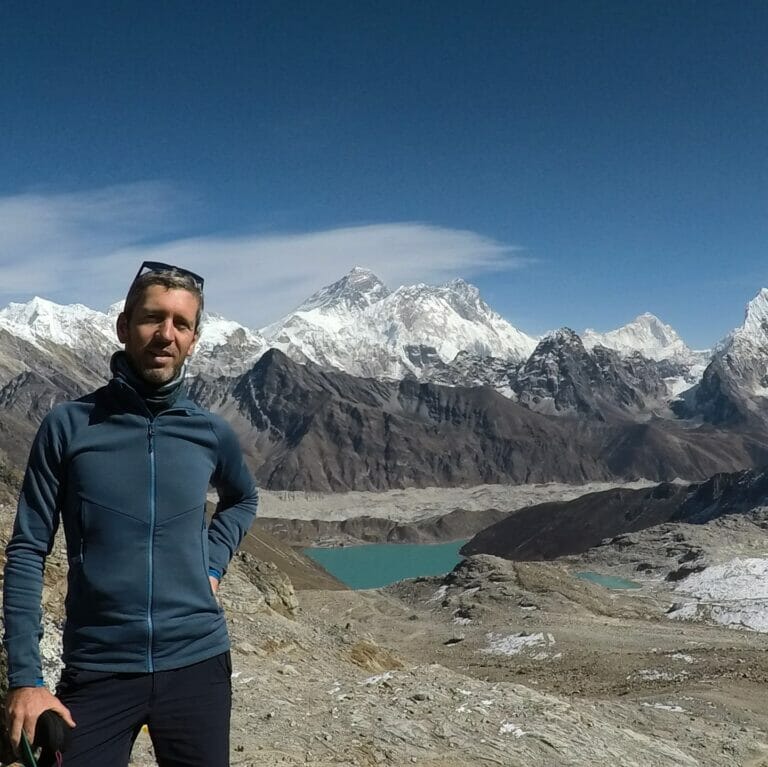 Text
Giacomo Milani
Windsurf, mountain bike and paragliding
A while ago, we talked to Heinz Stickl about Sail foiling at Lake Garda and today we are looking in more detail at windsurf foiling with our own Fabio Calò.
For anyone who doesn't know Fabio, he was Italian Wave Champion in 2013 and 2015 and is part of the international Severne team. He is the Director of Pier Windsurf, chief editor of 4Windsurf and 4SUP magazines, web editor of www.4windsurf.it and www.4sup.it and is also the organiser of Wave Clinics in South Africa and Brasil and Freestyle Clinics at Lake Garda.
Enjoy your reading.
Hi Fabio, when and how did you start foiling?
Hello everyone. I started on the 27th June 2016 thanks to an initiative with Werner Glineger, product manager of the famous windsurf board brand JP AUSTRALIA. Werner invited me to join him on the beach in Torbole while he was doing his first foil testing and he let me take his board out, it was my first time foiling and it was an instant passion
How does it feel to be windsurfing suspended over the water? What do you remember about it?
It literally felt like flying, you are suspended over the water in silence, thanks to the friction of the board on the water – it's surreal. It's definitely something you should try!
Is it difficult? How good do you have to be at windsurfing to try?
The first foils made a few years ago were more technical and difficult. Today, the foils are niticably different between Freestyle and Racing. Race regatta foils are really for athletes whereas a freeride foil can be used by almost anyone who know show to plane already: nowadays they are much simpler to use, more stable and above all safer.
### Is it dangerous or do you need to take extra precautions?
Foiling on a freeride foil is not dangerous: the foil stays a good distance from your body even when you fall in the water. It's always sensible to use a helmet and a wetsuit, even a light one.
How many knots do you need to get foiling?
With a good technique and a foil with a good lift, you can get foiling with less than 10 knots of wind and a simple freeride sail of about 6m.
What are the best conditions for foiling and where do you find them on Lake Garda?
The best conditions are where there is constant wind and flat water. For example, at Navene (Malcesine) you will have perfect conditions when the "Ora" blows: light winds and completely flat water. Also at the PierWindsurf, the conditions are perfect when the wind isn't too strong: in this part of the Lake, the water stays quite flat.
Obviously, Torbole is a good place for foiling even if sometimes the chop in this part of the Lake makes it more difficult.
Let's talk about kit. What are the different kinds of foils or all the all the same?
As I was saying before, there are different types of foil and nowadays there is really quite a wide choice available on the market. The first thing to decide is if you want to go fast with tacking and gybing circles unimaginable on traditional windsurf kit, then you need a race foil. However, if you want to be able to enjoy every breeze safely and with no stress, then you need a freeride foil. They are slower than a race foil but easier to control and easier to get out of the water. There is also a small market sector for those wanting a foil for freestyle manouvres. Each foil comes in carbon or aluminium and you can also chose the mast height, the fuselage and the surface area of the front and back foil wings. So you can try different combinations or go with a standard set up offered by different brands and find what works best for you.
What is the difference between a normal windsurf board and a foiling board?
Generally, you can use a foil with any windsurf board between 100 and 140 litres although it's better if it has a Tuttle Box attachment (with 2 screws) to make it a better stronger attachment. You can get adpators to be able to attach a foil to any board. For experts, you can get boards designed specifically for foiling. Generally, Race boards will be 100% foil orientated that you can't attach a normal fin to. Freestyle boards instead, are generally already set for foiling and can be used with a foil or with a traditional fin.
### hat kind of sail do you need for foiling?
Also here, you can easily use your own normal sails either freestyle or freeride. For winds of 8-18 knots, the best size is 6.5 to 4.5m. Racers and expert foilers use specially designed foiling sails, generally 3 or 4 camber with a very narrow profile and long to move force forward and give as much lift as possible.
How do you suggest starting to foil? What's the best kit?
Without a doubt it's best to take a lesson with a qualified instructor as we offer at PierWindsurf. You will lose much less time and learn to foil in safety. It's essential to use freeride kit and definitely not to use race kit!
### What is the future of foiling on Lake Garda?
Garda is a perfect place for foiling. It's a great place for those who already enjoy "touring" windsurfing, for example, leaving Pier Windsurf, I often take my clients for a coffee in Torbole and then back which would be a lot harder work and more complicated if we were on traditional windsurf boards. Otherwise, we go almost to Malcesine and then back up under the new cyclepath from Limone. Every year, there are more foils in the water – many do a course and then come back with their own kit. Foiling is a wonderful and valid alternative to add to our sport and ways to enjoy it in the water.
Thanks Fabio
Thanks to you, Giacomo.
See you at the Pier.