Climbing in Nago with lake view on white limestone rock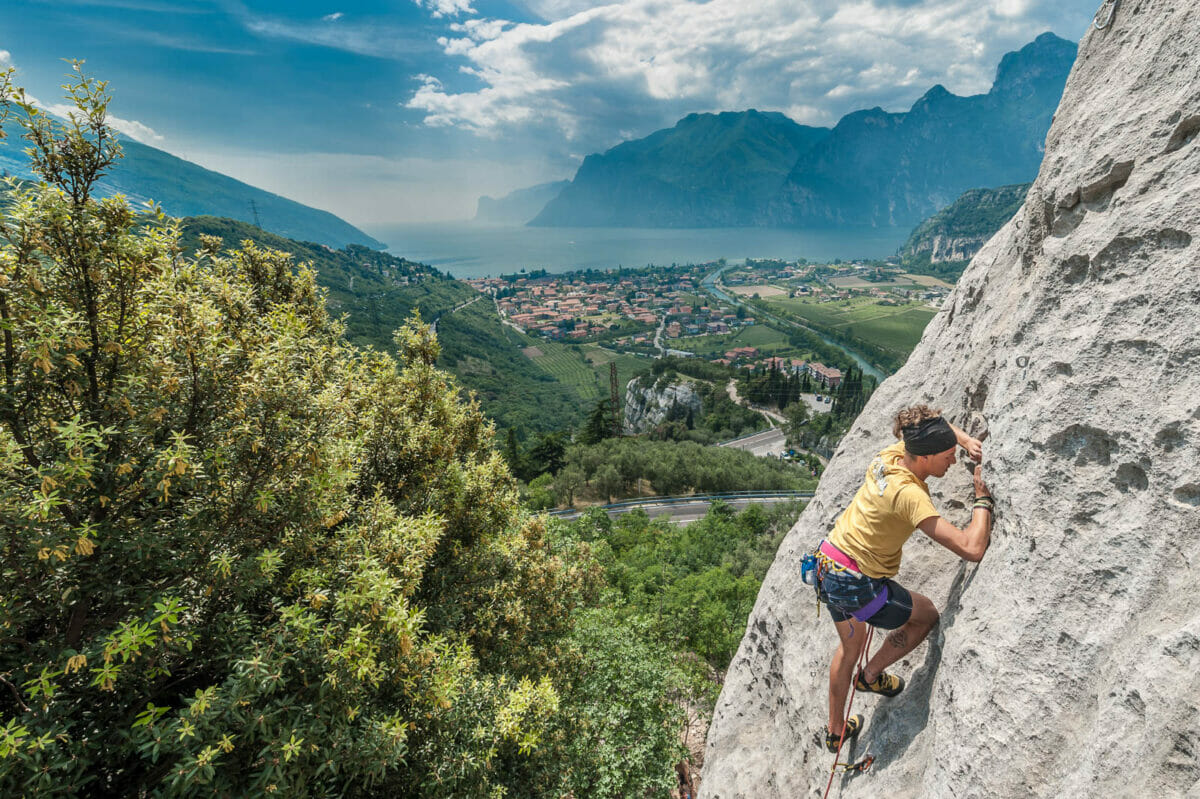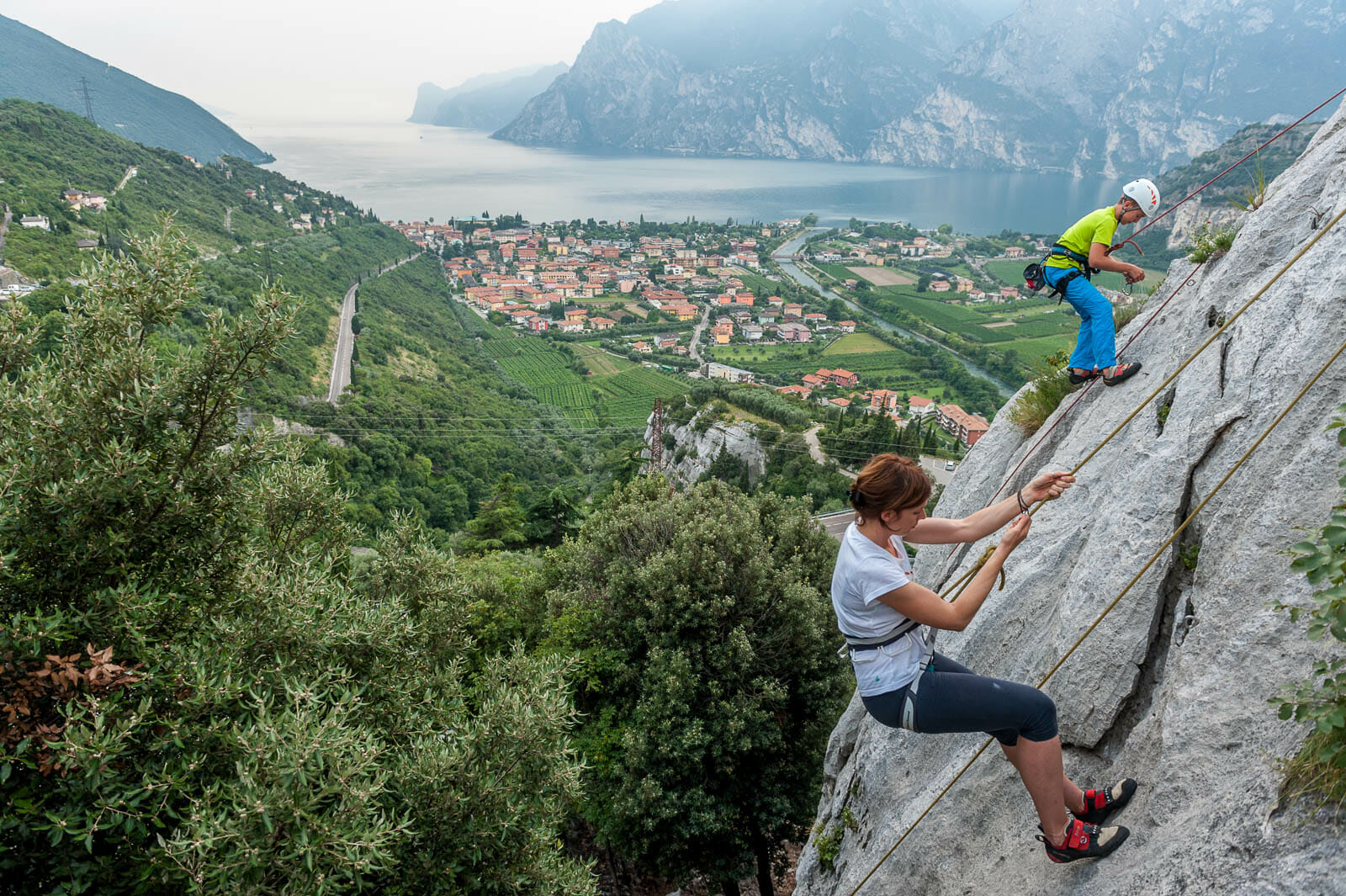 The name itself (Belvedere in italian means "Beautiful to see") tells you what you will find when you climb this wonderful cliff. The Belvedere crag is white limestone rock with 48 climbing routes with good ironwork (fix and resin). It has two sections, Sector A is the lower section with short, easy routes, while Sector B is higher up the cliff with longer, steeper routes which require good upper arm strength and technique.
During weekends and in the summer season it can get quite crowded.
For several years there has been a new access route, quite long but much safer and with a big carpark.
You are now not allowed to park in the old Belvedere carpark on the Arco/Nago road.
When you get to the Nago roundabout, leave your car in the carpark here. From here there is a path which will take you to Sector B of the Belvedere Cliff and then downhill to Sector A.
Details
Type of wall

white limestone, compact with holes and boulders

Type of climbing

very steep, vertical and leaning – Intuitive climbing

Type of route

single-pitch, faces with longer routes

Routes

48 routes from 3C to 7BC
Sector A: 20 routes of 8 to 12m, from 3B to 6A
Sector b: 28 routes of 10 to 24m, from 4B to 7BC

Suggested rope lenght

60m

Bolt quality

good

Exposure

South-west

Altitude

263m

Equipped by

L. Colo', M. Grasso, Giampaolo Calzà (Trota)

Parking

newly made at the Nago roundabout, spacious and free

Approach time

10 minutes
How to get there
The Cliff is at Nago (near Arco).
From Arco, follow signs to Nago Torbole, going right at the bridge over the Sarca on road no. SS240.
From Torbole, take the road up the hill following signs to Nago Torbole.
Parking
CAUTION!
Since 2015, it is no longer allowed to park along the Nago/Arco road at the Belvedere carpark. You now have to access the climb from above by the path leading from the spacious car park on the roundabout at Nago.
Our recommendations
This cliff gets very crowded and hot in the summer. It is at its best in winter, spring and autumn.
We do not recommend climbing here on very windy days or when it is raining.
Some of the Sector A routes are a bit slippery but nonetheless climbable and not otherwise difficult.
Climbing course and try day with a mountain guide on Lake Garda
Rock climbing is a suitable sport for everyone but you cannot improvise: knowing the equipment and procedure to climb in safety is very important.