Sport climbing on one of the historic crags of Alto Garda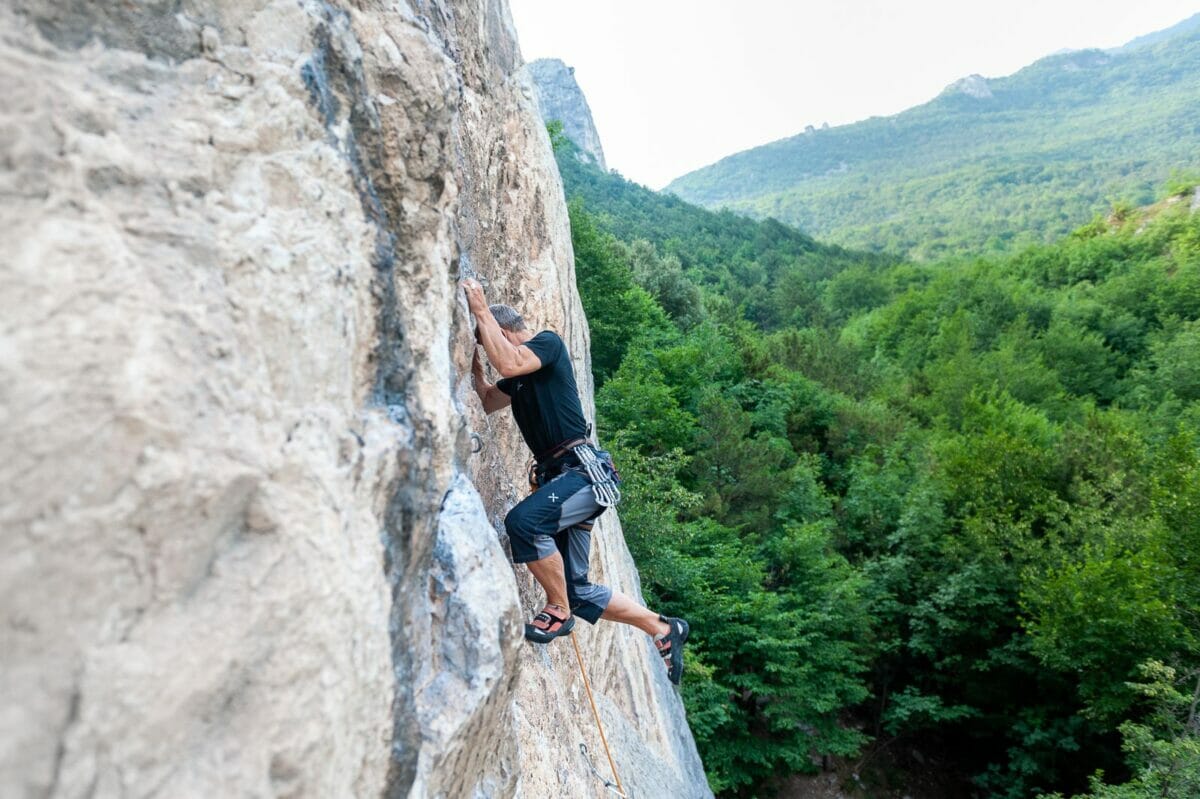 The crag of Nago is one of the most beautiful and frequented of Alto Garda; it's very big with long and technical routes and with vertical walls. There are almost 120 routes, divided in two sectors from 4c to 7c. The routes graded up to 6c can be slippery due to the high number of people climbing over the years.
The crag is south oriented and can be climbed all year long but only in good weather. In the morning the base is often windy. During the week the crag is not very busy but at the weekends is quite crowded.
The crag is a popular place because of the wide range of its grades, most of them around sixth, with perfect bolting, an easy access and south oriented.
Details
Type of wall

vertical

Type of routes

single pitch

Type of climbing

technical and resistance

Routes

– 6 routes grade 4
– 18 routes with grade 5
– 19 routes with grade 6a
– 19 routes with grade 6b
– 15 routes with grade 6c
– 20 routes with grade 7a
– 15 routes with grade 7b
– 5 routes with grade 7c


Suggested rope length

60/70m

Altitude

250m

Exposure

south

Bolt quality

excellent

Equipped by

D. Depretto, L. Colo

Parking

15-20 cars

Approach time

10 minutes
How to reach the crag
In Nago enter the village at the big roundabout and follow the directions for Monte Baldo up to the shrine. Then turn left on a white road uphill to reach the parking lot. From here follow the path and you will soon be in sector A.
To park next to the highest sectors, at the shrine keep right and go up on the tarmac road always following the direction for Monte Baldo. At the hairpin bend you can park along the road, where it becomes wider, and take the path next to the corner.
You can also park in the center of Nago and reach the crag by foot in a few minutes. It is best not to park your car in the countryside.
What we suggest
Better to avoid the weekend because it can be overcrowded but if you are going to the highest sectors normally there are fewer people.
Perfect during winter – if there's no wind- because is south exposed
Don't leave any objects on sight in the car, there have been some thefts already in this area