The easy via ferrata perfect for families in Arco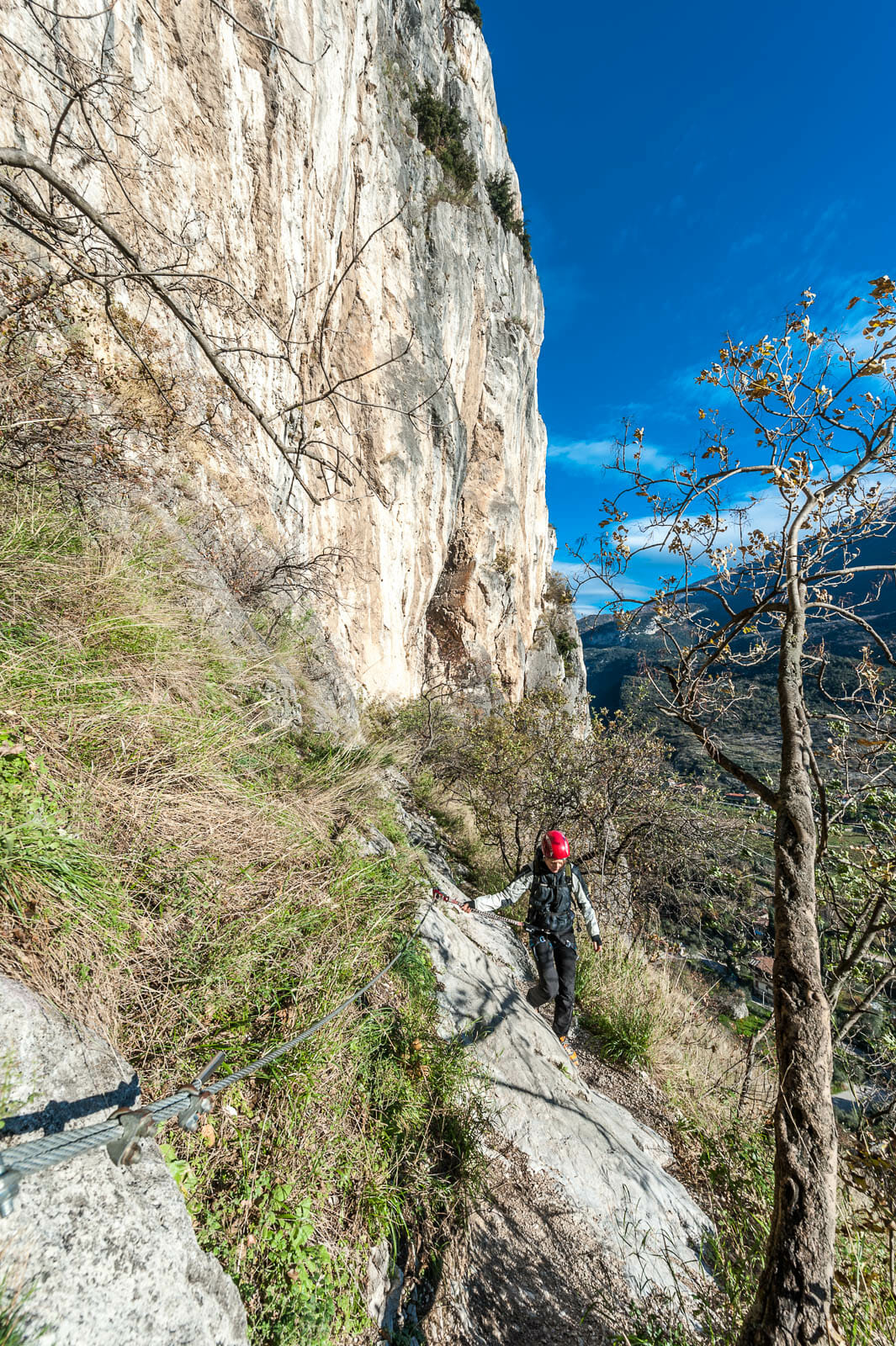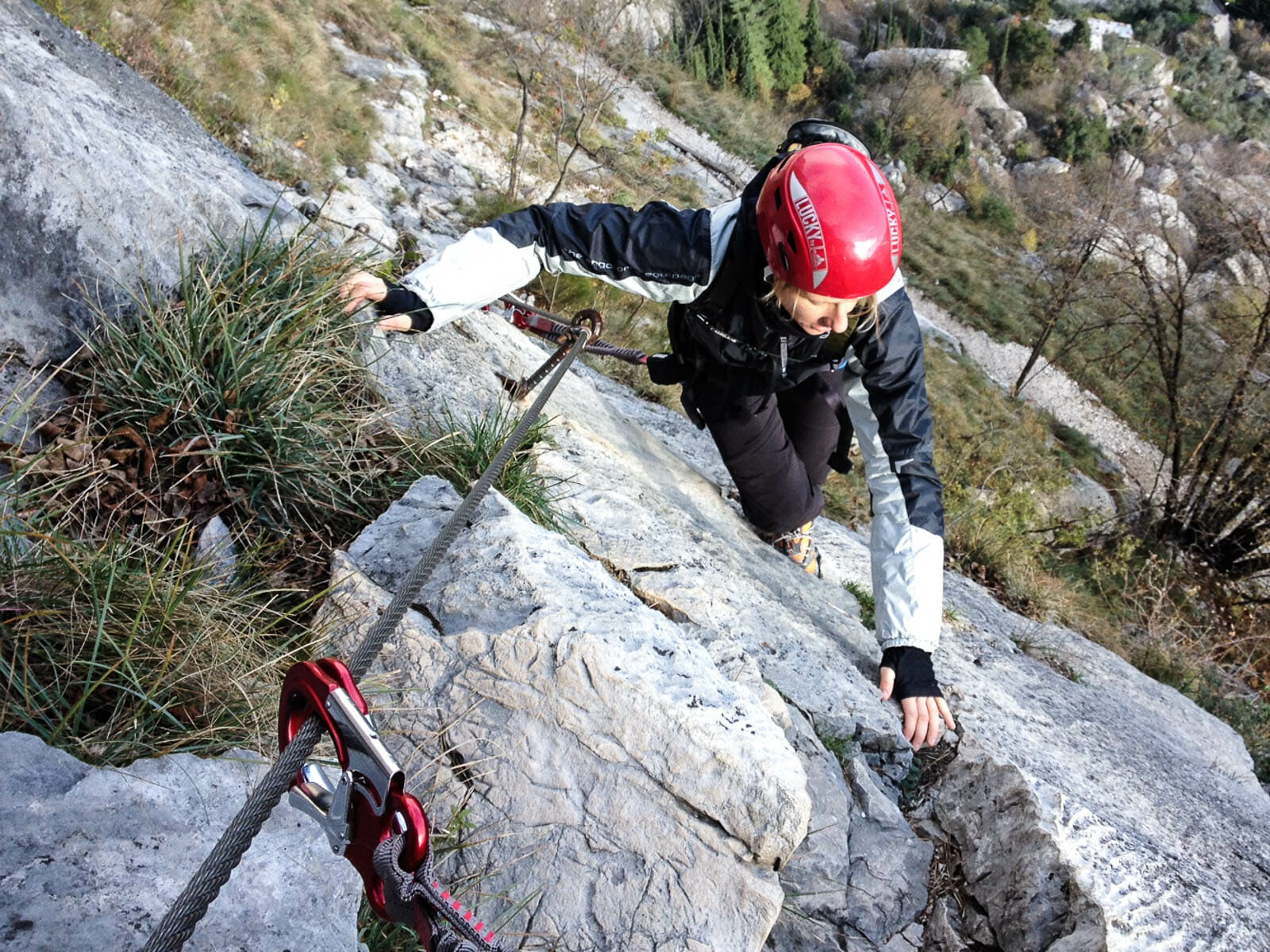 The Colodri via ferrata covers a rise of 300m and is usable nearly year round. It is not particularly difficult and is suitable for those who want to try or improve their skills on protected climbing routes using via ferrata kit.
This via ferrata is also suitable for children who are accompanied by adults and with the proper equipment.
Climbing the via ferrata you have the rock paths of Monte Colodri on your right. The via was built in 1981 by S.A.T. Arco as a return route for mountaineers using the Colodri paths (398m).
Map and GPS Track
Details
Technical characteristics

Starting point

Prabi

Endpoint

Prabi

Route

Prabi – via ferrata Monte Colodri – Laghel – Arco – Prabi

Starting height

95m

Highest point

285m

Altitude – ascent/descent

267m/267m

Via ferrata distance

1,20km

Distance

4,1km

Duration

2,5 hrs

Experience (1 to 5)

5

Landscape (1 to 5)

5

All year over

without ice and snow
Points of interest along this via ferrata
There are various viewpoints over the Sarca Valley and the north end of Lake Garda.
Monte Colodri description
Crossing the street, take the path up the hill (431b) which goes across the rocks of Prabi and, in five minutes, brings you to the start of the via ferrata.
The route is well equipped with metal ropes and iron pegs. At certain points the rock is quite well worn by climbers but the ironwork remains in good condition.
When you have finished the ferrata, come back down by following the path north: first you will get to Monte Colodri and then you will find signs to show the descent to Arco. Following the path to the crossroads, take the route to the Church of S.Maria di Laghel which will bring you to the centre of Arco. From the centre of Arco you can walk back to Prabi.
Variant
There aren't any variations to this route.
The via ferrata during the winter
You can do this route in summer and winter alike but it is best not to if there is a risk of ice.
Shelters, huts or bivouacs along the trail
None
How to reach the starting point of the via ferrata
From Torbole or Riva del Garda, arriving at Arco you go straight on towards the bridge over the Sarca river and turn left following signs to "Località Prabi". Carry on for a few hundred metres and just after the Rock Master you will find Camping Arco and the Arco swimming pool where you can leave your car.
Parking
Public transport
None.
Equipment needed
It is obligatory to use a helmet, harness and via ferrata kit.