Tour to the embedded boulder of the Val Torrente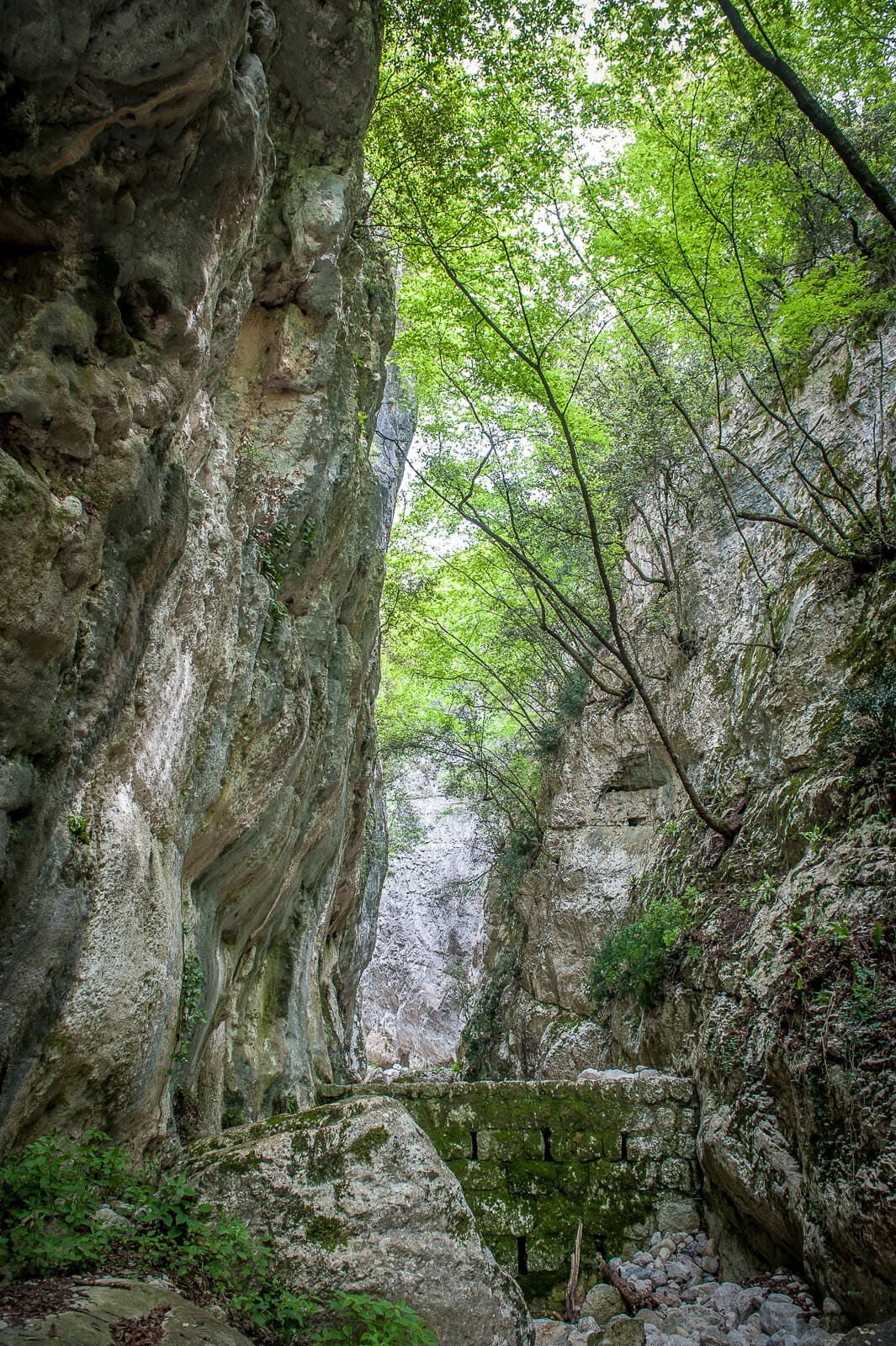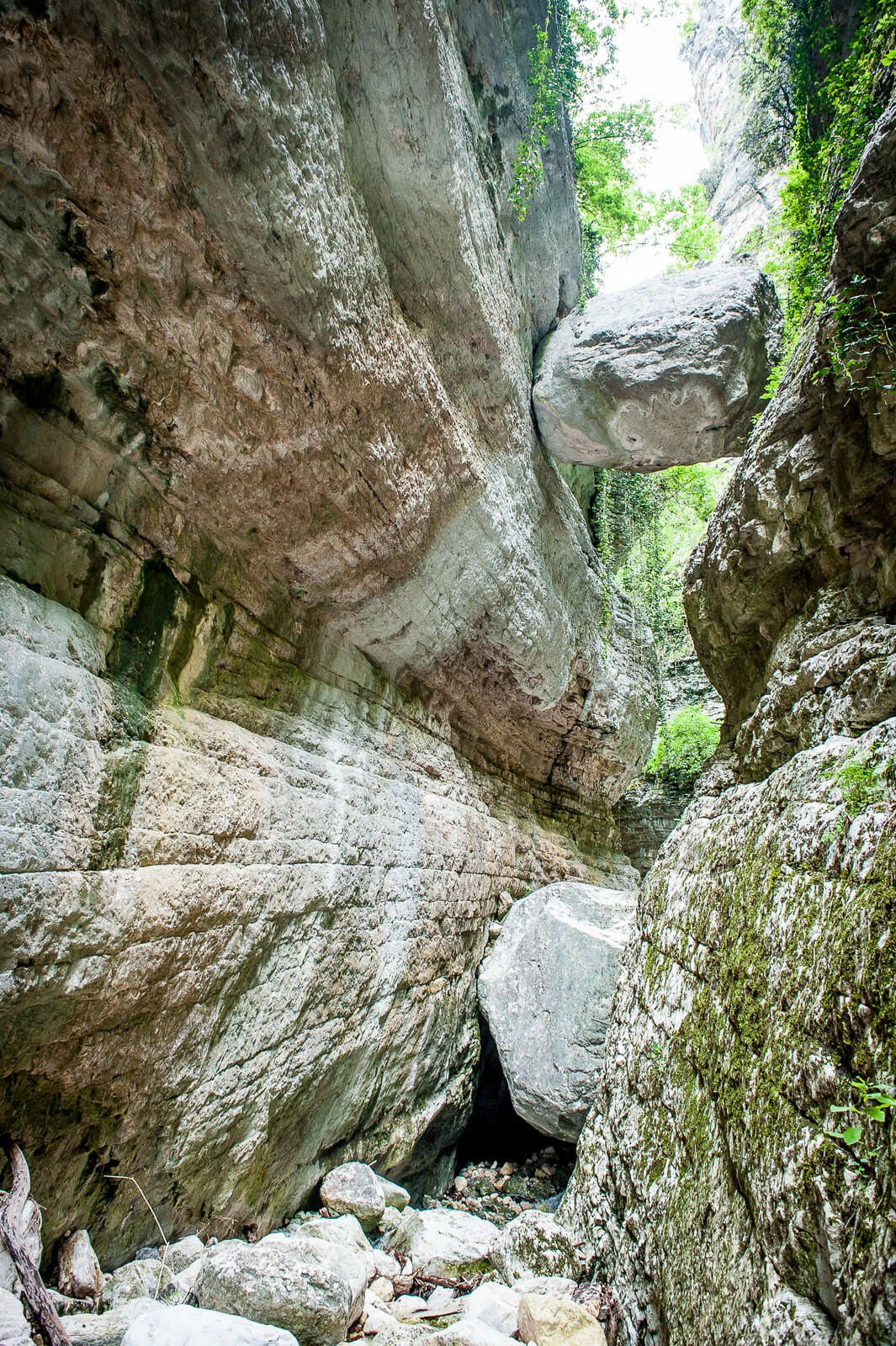 "Baloc tacà via" is a rock face hidden between two other cliffs.
You reach it from Sommavilla di Brenzone sul Garda, walking for about 45 minutes going up along the dry bed of the water course "Val Torrente".
Map and GPS Track
Details
Technical characteristics

Starting point

Sommavilla

Endpoint

Sommavilla

Route

Sommavilla – Baloc tacà via – Sommavilla

Starting height

90m

Maximum height

388m

Altitude – ascent/descent

350m/129m

Distance

1,8 km

Duration

1,5 hrs

Difficulty

easy

Technical difficulty (1 to 5)

2

Physical training (1 to 5)

1

CAI (Italian Alpine Club) difficulty scale

Experience (da 1 a 5)

5

Landscape (da 1 a 5)

3

Return track on the same route
Suitable for families and children
Insider tip
Points of interest along this walking trail
The environment is impressive.
Baloc is a rock face hidden between two other cliffs, open to all but known to few. Get your rucksack and go because it is really worth while.
Tour description
In front of the car park you will find some steps that go up towards Monte Baldo. From here starts a path going up through the fields for about 550m.
You find the "Baloc tacà via" in the valley on your left: go into this valley going down hill on a short path that you see on your left.
Once you are in the valley, after a few metres you will find yourself in front of a wall (about two metres high) that you have to jump over. The wall is equipped with a ladder for getting up and down but be careful. Carrying on up the dry water course for another kilometre, you will find yourself in front of the Baloc.
Variant
None
Our suggestions
Don't try this trek on rainy days or on the days following a strong storm
The tour during the winter
Thanks to the walk being at low level, it can be enjoyed all year round
Shelters, huts or bivouacs along the trail
None
How to reach the starting point of the trail
From Assenza, take the road going up towards Sommavilla/Borago/Castello. After about 500m you will find a car park on your right.
Parking
Sommavilla
Public transport
From Torbole or Riva del Garda take a bus travelling south in the direction of Peschiera/Verona.
From Peschiera or Verona take a bus travelling north in the direction of Riva del Garda.
Equipment needed
Go up on a dry riverbed and walk on moved rocks or on medium size stones, wear appropriate shoes.