Trekking route along Brenzone hamlets: Castello, Campo and S.Antonio delle Pontare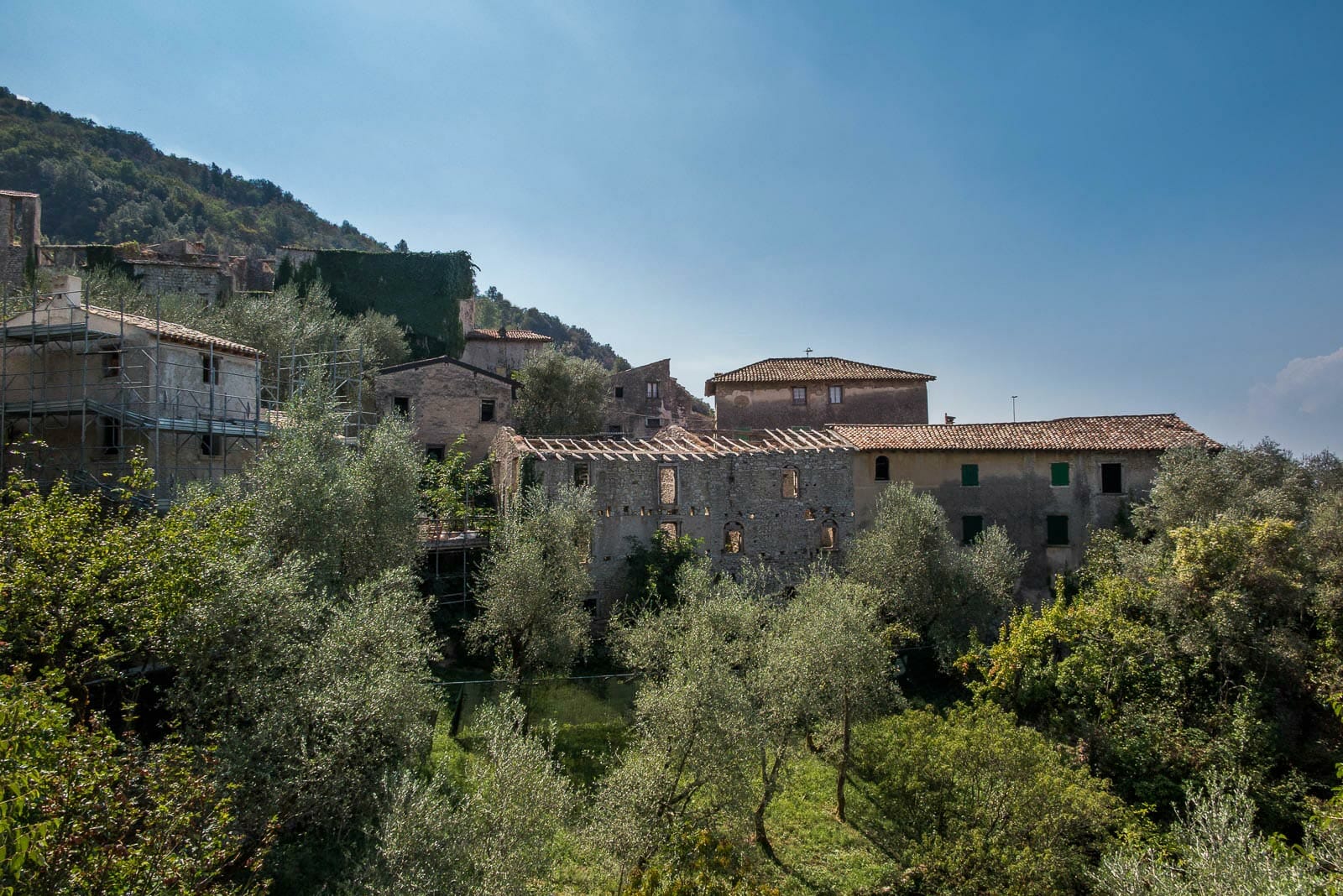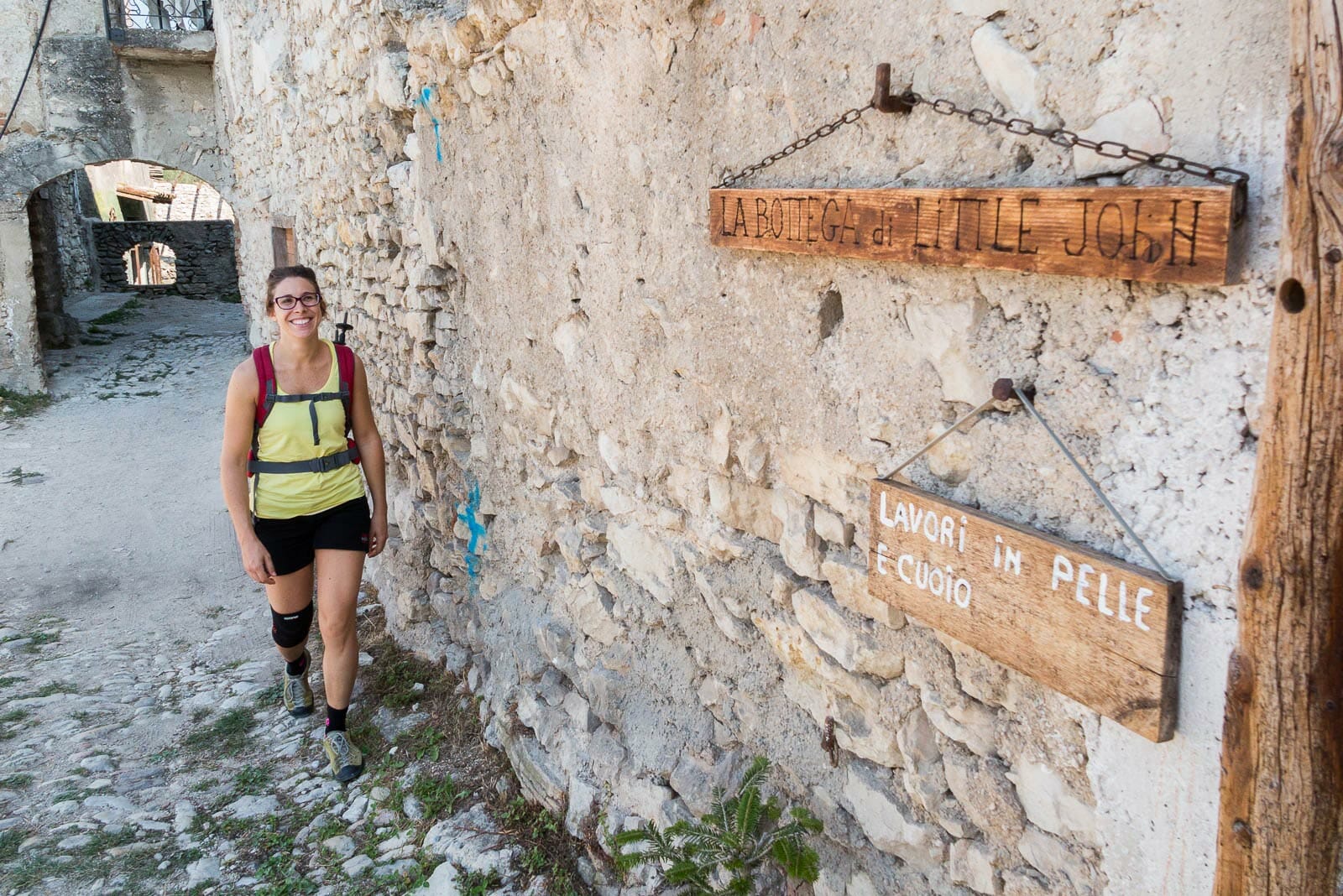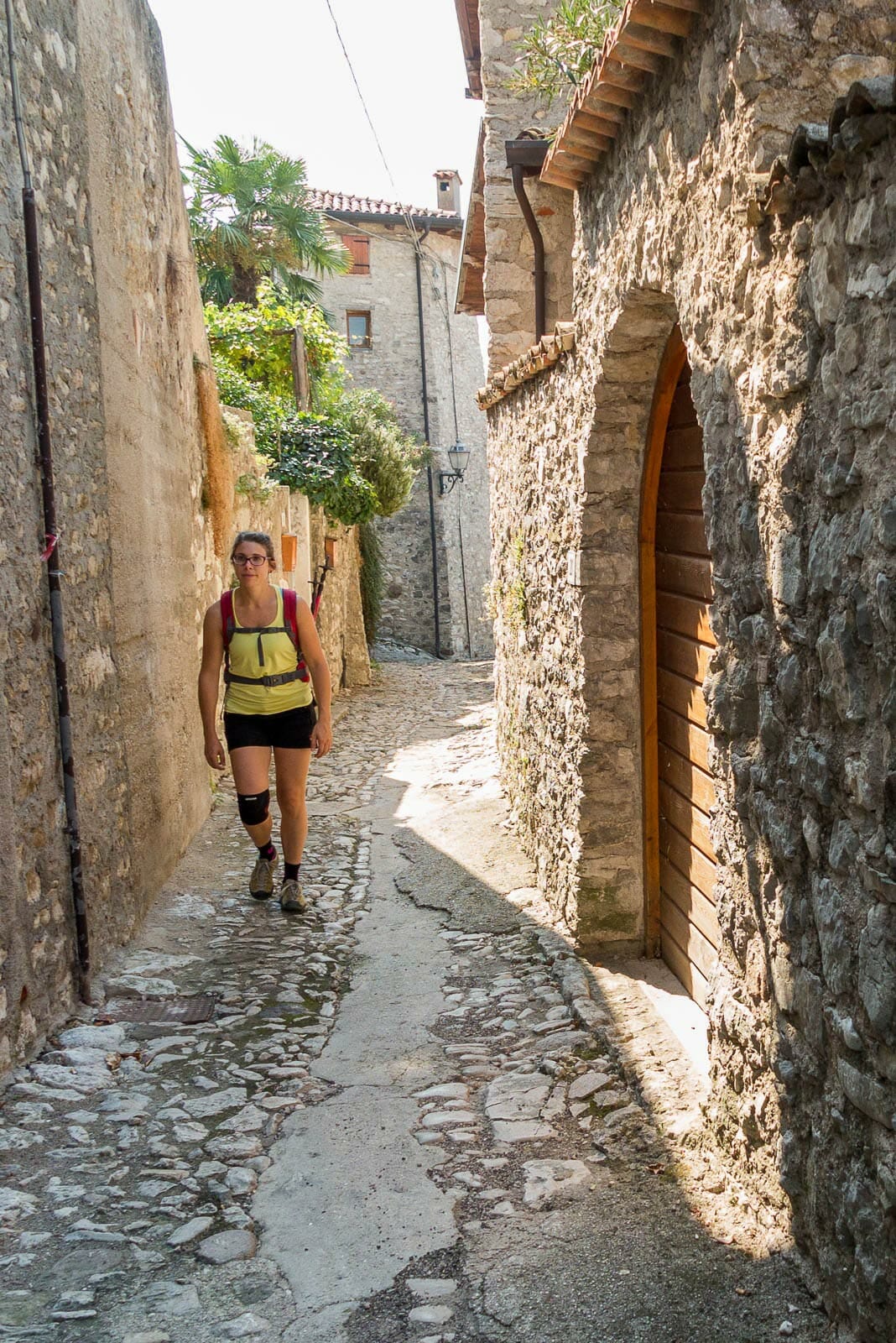 This is an easy, accessible to everyone, walk along the mule tracks and paths of Brenzone sul Garda.
Starting from Castello, going up until S.Antonio delle Pontare and then again, going up and down, towards the well-known village of Campo. Once you are there, you can go back to Castello, but this time, passing through Marniga.
Map and GPS track
Details
Technical characteristics

Starting point

Castello di Brenzone

Endpoint

Castello di Brenzone

Route

Castello – S.Antonio delle Pontare – Campo – Marniga – Castello

Starting height

163m

Highest point

440m

Altitude – ascent/descent

529m/499m

Distance

6km

Duration

2,5 hrs

Difficulty

middle to easy

Technical difficulty (1 to 5)

2

Physical training (1 to 5)

2

CAI (Italian Alpine Club) difficulty scale

Experience (1 to 5)

5

Landscape (1 to 5)

5

Round tour
Suitable for families and children
Insider tip
Panoramic route
Points of interest along this hiking trail
This easy walk leads you to S.Antonio delle Pontare where you can find a small building consecrated to S.Anthony the Abbot, commonly known to be the protector of the animals, according to the Catholic tradition.
Campo is right afterwards. It's a small Medieval hamlet where time seem to have stopped. The Romanesque church of S. Pietro in Vincoli is definetely worth a visit.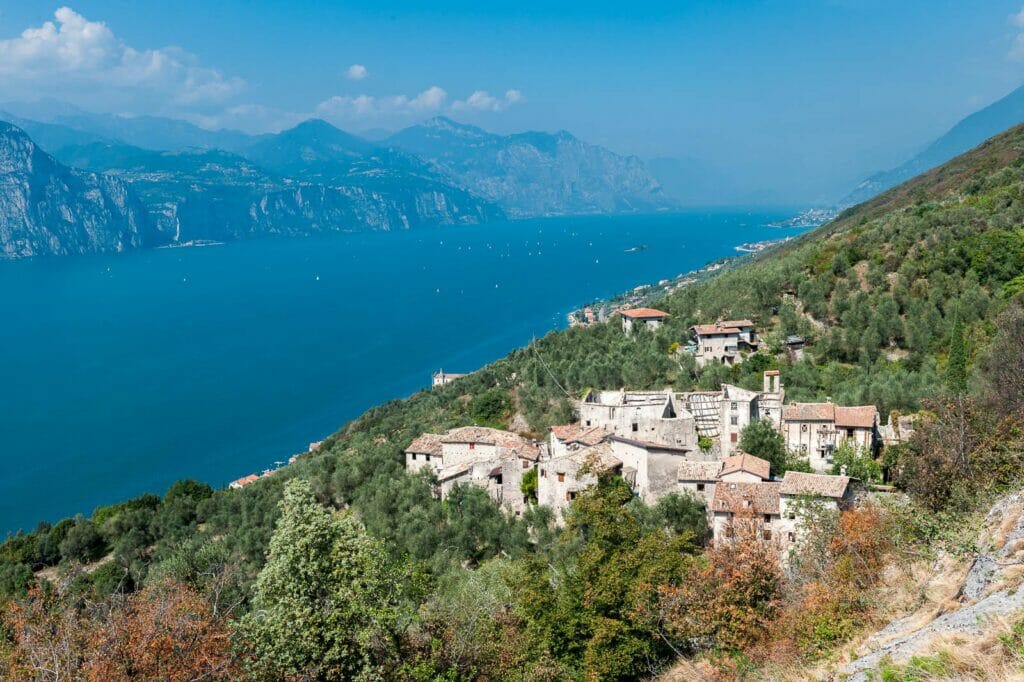 There is no need to say, this area is not short of nice paths and views on the lake!
Trekking route description
This trail begins from Castello taking the pathway on the left of the church, keep going up, always on the left, and finally follow the mule track. Keep walking for 45 minutes passing through Cà Perotti. This first stretch of road is quite steep and it is definetely the hardest of the all trail.
When you arrive in S. Antonio delle Pontare climb down on the right, just below the church, following the road directions for Campo.
At the end of the descent, go up on the mule track towards Campo. This time the descent is quite short and easy.
Once you have visited Campo, you can take the road for Marniga. As soon as you enter in the village of Campo, take the first path you find on the right.
Go straight from Marniga till Castello following either the paved road or the short cuts along the tiny pathways without going down on the main road.
Variant
This trail is accessible from both ways thanks to its circular shape.
Our suggestions
You can find two free offer bars in Campo. They are nice and typical, perfect for chilling out. Little John' s workshop and the different exhibitions set up in the houses, all over the hamlet are definitely worth a visit.
If you feel like having a stroll by the lake, all you have to do is going down from Marniga to Magugnano. It would take no more than 5 minutes. In the downtown you can enjoy the charming harbour and the city hall.
The route during the winter
This trail is accessible all year long because of its low altitude.
Shelters, huts or bivouacs along the trail
There are no shelters or bivouacs available but if you need water there's a fountain in Campo di Brenzone.
How to reach the starting point of the trail
From the main street "Via Gardesana" you can arrive to Castello di Brenzone going up from Magugnano or Sommavilla.
Parking
In Castello, close to the church
Public transport
From Torbole or Riva del Garda take a bus travelling south in the direction of Peschiera/Verona.
From Peschiera or Verona take a bus travelling north in the direction of Riva del Garda.
The bus stops are on Via Gardesana and you have to walk up to Castello.