A medium walk through Brenzone sul Garda and San Zeno di Montagna hamlets at Lake Garda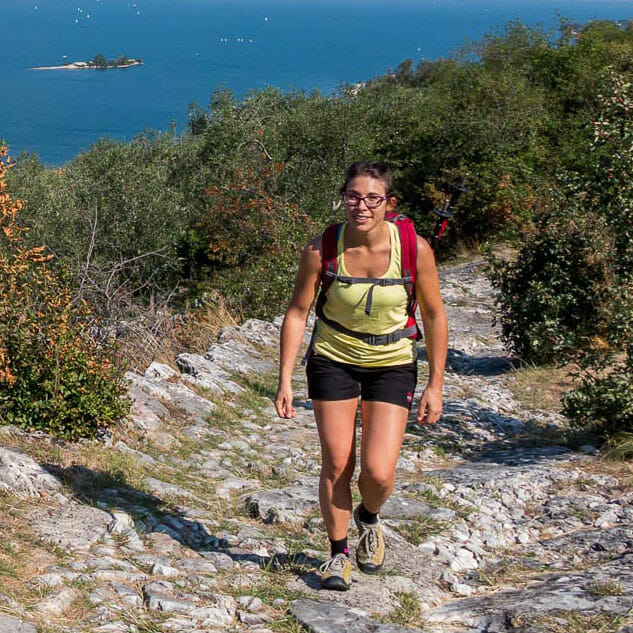 Text
Giorgia Consolini
Trekking, bike and ski touring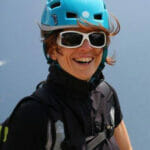 Photo
Angela Trawoeger
Creator, photographer and content manager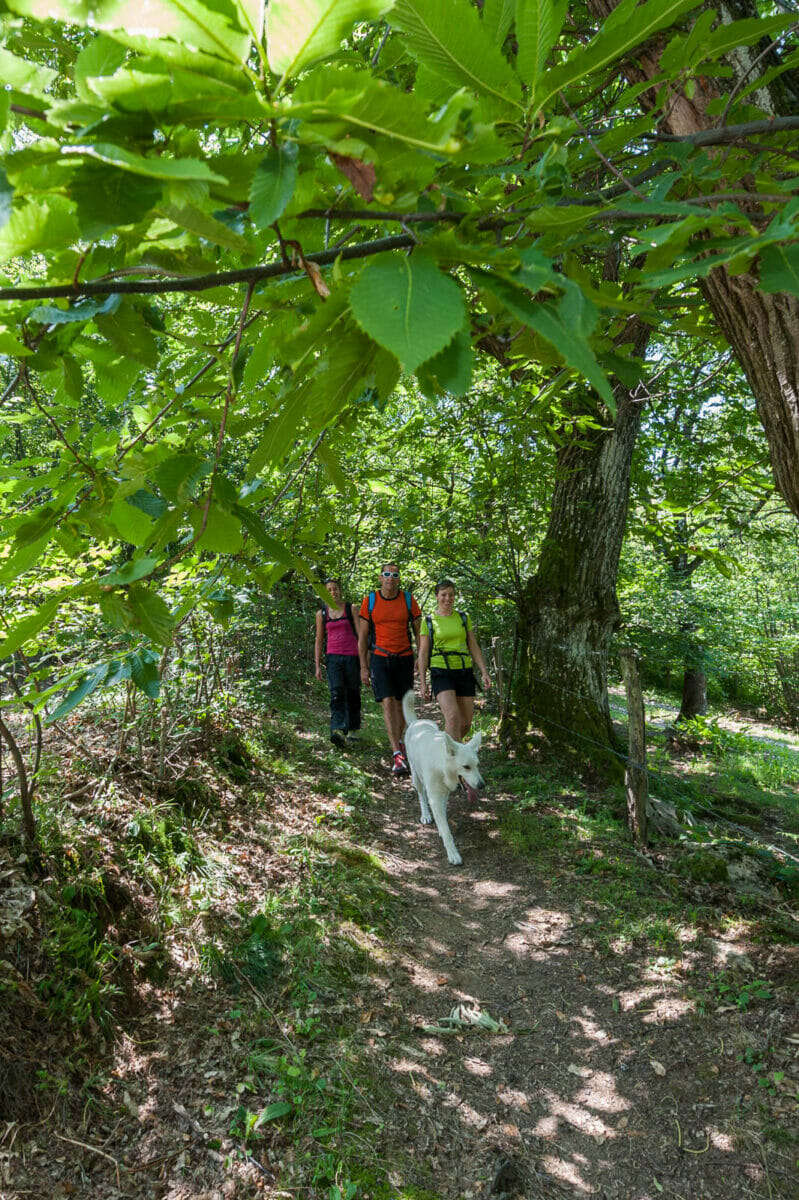 This is a 15km track leading you from Castelletto di Brenzone to Prada. It's a nice track and we appreciated it because of its variety. It's almost entirely on mule track: you will see a lot of nice views you probably already know (the hamlets, typical houses, the woods with the chestnuts) but, who can grow tired of this panorama?
Map and GPS Track
Details
Technical characteristics

Starting point

Castelletto di Brenzone

Endpoint

Castelletto di Brenzone

Route

Castelletto di Brenzone – Biaza – Cà Vicari – Le Cà – Prada Alta – Prada – Chiesa di San Bartolomeo – Le Cà – Cà Vicari – Campo – Castelletto di Brenzone

Starting height

90m

Highest point

1016m

Altitude – ascent/descent

1293m/1300m

Distance

14,9km

Duration

5 hrs

Difficulty

medium

Technical difficulty (1 to 5)

2

Physical training (1 to 5)

3

CAI (Italian Alpine Club) difficulty scale

Experience (da 1 a 5)

4

Landscape (da 1 a 5)

5

Round tour
Panoramic route
Insider tip

All year over

without snow
Points of interest along this hiking trail
Fontana Coperta
Località Fontana Coperta is one of the most beautiful examples of all this area. The fountain is formed by a closed tunnel with a vaulted ceiling.
Località Le Cà
Località Le Cà is a small and isolated district, made of just a few houses. You can reach it only on foot or four wheel drive.There, you will find a church consecrated to Saint Francis and obviously, a breath taking view!
San Bartolomeo church
San Bartolomeo church is in Prada, you can find it when you are just starting to descend. It's a Romanesque church, very small and basic. (You can also arrive here from San Zeno di Montagna passing though Tenuta Cervi).
Campo
Campo is an ancient Medieval hamlet surrounded by nature, you can only get there on foot or by mtb. Since the '50, due to the poor accessibility, Campo has experienced a severe depopulation.
Tour description
Start from Castelletto di Brenzone, go up from the historical town center and keep on going ahead until you get to Biaza. There starts Route 655, half on concrete and half on mule track leading you to Prada.Go up, crossing the main road leading to San Zeno di Montagna and then take the mule track until Cà Vicari.
Turn right on a flat stretch, pass through Località Fontana Coperta and then turn left while starting to go up on a mule track to get to Le Cà. Pass through this small hamlet and , at the crossing with the path, keep on going ahead, rising, inside a beautiful chestnut wood. You will get to Prada Alta, a bit further north from Prada/Costabella, walk southwards on the main road for at least 2 km until you get to "La Palazzina di Prada" restaurant. Turn right to find the small Romanesque church of Saint Bartholomew just in front of you.
Take the path in the plain on the right, northwards, just below the little church.
You will find a section of the track in the wood. When you reach the junction continue on the left until Località Le Cà, a place you've met while going up. Pass through Località Fontana Coperta and Cà Vicari but, this time, instead of going down on your left (as you did when going up) keep going ahead to Campo.
As we told you over and over again, Campo is really fascinating, it is a small hamlet situated 200 mt above sea level, where time seem to have stopped. When you get there, take a walk on the 2 or 3 little streets, it is certainly worth the visit!
From the fountain located just after the church in Campo, take the path for Castelletto following the road signs. Keep going down and, at the junction turn right, continue till you get to Castelleto di Brenzone.
Tired but happy, you will certainly think to come back once more!
Variant
When you will arrive to Cà Vicari, if you feel tired, instead of going right to Prada, you can turn left and head directly for Campo. Considering the proximity to Le Cà we suggest you to pay a visit before going down.
Our suggestions
Some stretches on the mule track are quite steep, but they are very short
Perfect in autumn, wonderful colours, excellent!
Visit the small shops in Campo where you can also find two small free offer bar and a fountain for provisions
The walk during the winter
This walk can be done all year round with no snow.
Shelters, huts or bivouacs along the trail
None
How to reach the starting point of the trail
Castelletto di Brenzone is the southernmost hamlet of Brenzone sul Garda.
Parking
You can park behind the bus stop situated on the main street.
Public transport
From Torbole or Riva del Garda take a bus travelling south in the direction of Peschiera/Verona.
From Peschiera or Verona take a bus travelling north in the direction of Riva del Garda.