From Malcesine to Navene along the beach and back to the hills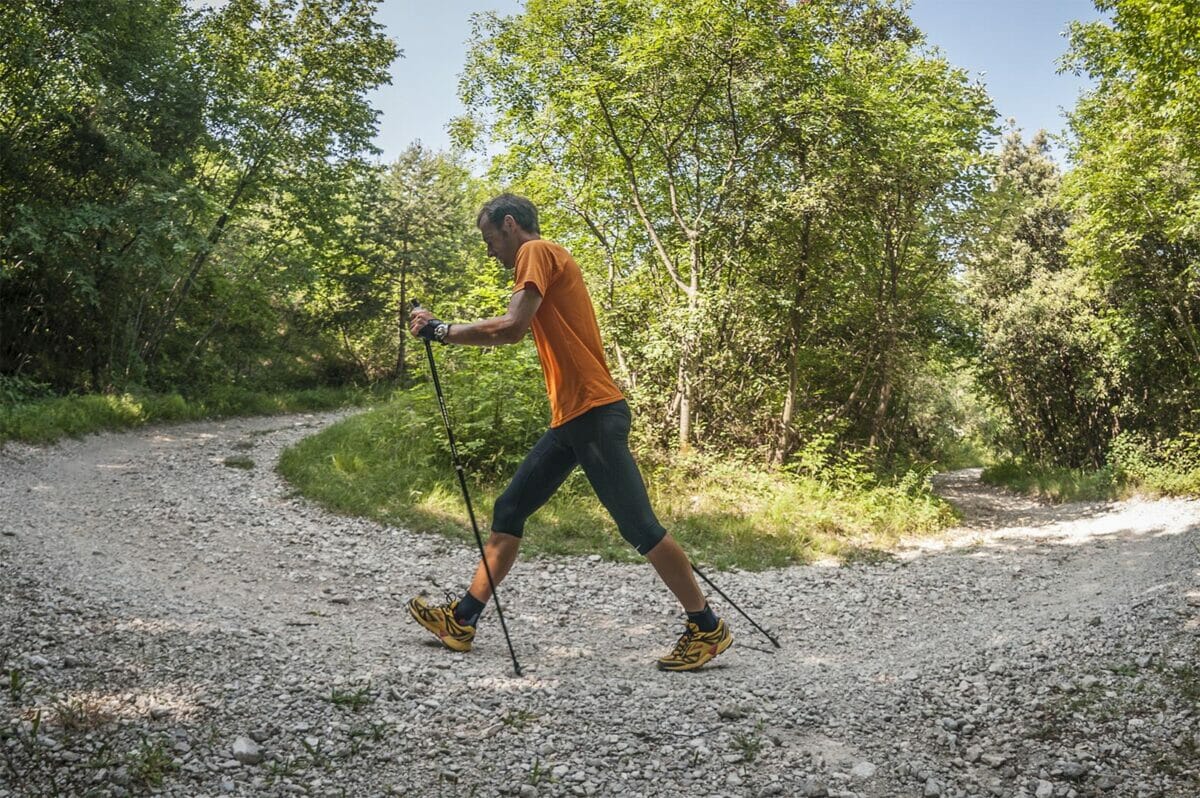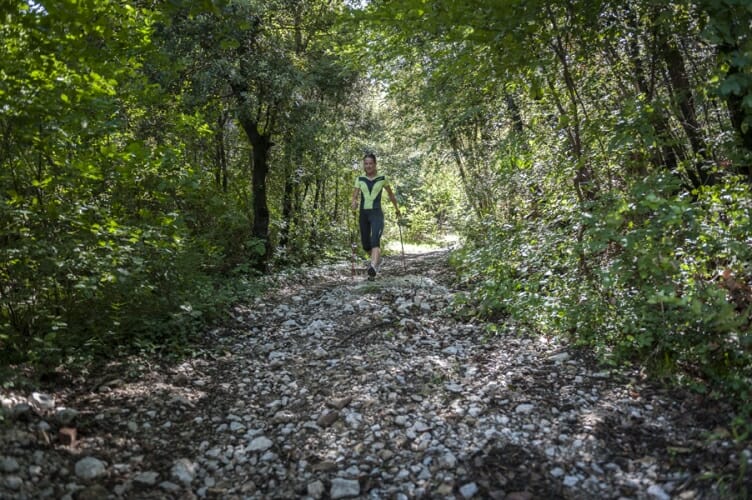 A lovely 12km walk over various types of terrain, suitable for everyone and walkable all year round, that pass by the recently restored entrenched field of Dosso Merlo, dated back to World War 1.
Thanks to the gentle inclines, it is suitable for Nordic Walkers. There are just two brief parts where the incline is more than 8% at Navene from the beach to get to the path and then just before you get to Monte Fubia.
You leave from Malcesine on the bike path heading north to Navene and from here go uphill on the path which takes you to Monte Fubia. You come back to Malcesine along the mule track via Vacco.
Map and GPS-Track
Details
Technical characteristics

Starting point

Malcesine

Endpoint

Malcesine

Route

Malcesine – Navene – Monte Fubia – Malcesine

Starting height

90m

Highest point

440m

Altitude – ascent/descent

546m/540m

Distance

12,4 km

Duration

2,5 hrs

Difficulty

Middle to easy

Technical difficulty (1 to 5)

2

Physical training (1 to 5)

2

CAI (Italian Alpine Club) difficulty scale

Experience (1 to 5)

3

Landscape (1 to 5)

4

Round tour
Suitable for families and children

All year over

without snow
Points of interest along this nordic walking trail
It is a very nice and easy walk with nice views on Lake Garda.
Along the trail you will find the entrenched field of Dosso Merlo, the remains of galleries and trenches from the First World War.
If you are interested in history, watch this short documentary (into italian):
Tour description
You leave from Malcesine, walking north along the cycle path beside the lake until you get to Navene.
Immediately after the Fraglia Vela sailing club, go uphill on the road to your right and following signs to Monte Fubia. At Dosso Merlo (where you find the entrenched field) you will leave the tarmac road for a forest track.
After a while going steadily uphill, you will reach a crossroads where you go gently downhill to your right and then uphill keeping left. Watch out for this part as there aren't any path indicators and your instinct will be to keep going uphill to your left.
This last track is steeper – keep going straight up on the rocky path until you get to the start of a short zig-zagging steep path which will take you quickly up to Monte Fubia at 440m.a.s.l.
Return by carrying on down the mule path keeping right until you reach the Via Panoramica. In front of you, you will see a shortcut first on cement/tarmac and then on paths and mule tracks (Vacco) which takes you down to Malcesine to the Via Navene Vecchia.
Here you turn left and carry on until you reach Malcesine and the Via Gardesana.
Variant
When you get to the Via Panoramica, you can carry on downhill on the Via Panoramica – this is a longer descent but easier on the knees. At the end of the Via Panoramica, turn left and carry on 'til you get to Malcesine.
This route can be done in either direction and is suitable also as a trekking route and for running. It is not suitable for cyclist/mountain bikers as it goes through the Riserva Gardesana Orientale where cycling is banned.
If you're interested in just visiting the entrenched field, you can leave your car in Navene and a 40-minute easy walk will take you there.
Our suggestions
When you get to Monte Fubia, before you start to come back downhill, we suggest that you walk up on your right to the shoulder of the hill where you will have a wonderful view over Lake Garda.
The tour during the winter
Because it is at low level, you can walk this path all year round.
Shelters, huts or bivouacs along the trail
None.
How to reach the starting point of the trail
Parking
In Malcesine.
Here you have the list of the parking lots located in the center of Malcesine.
Public transport
From Torbole or Riva del Garda take a bus travelling south in the direction of Peschiera/Verona.
From Peschiera or Verona take a bus travelling north in the direction of Riva del Garda.