Hiking trail from Tratto Spino along the path CAI651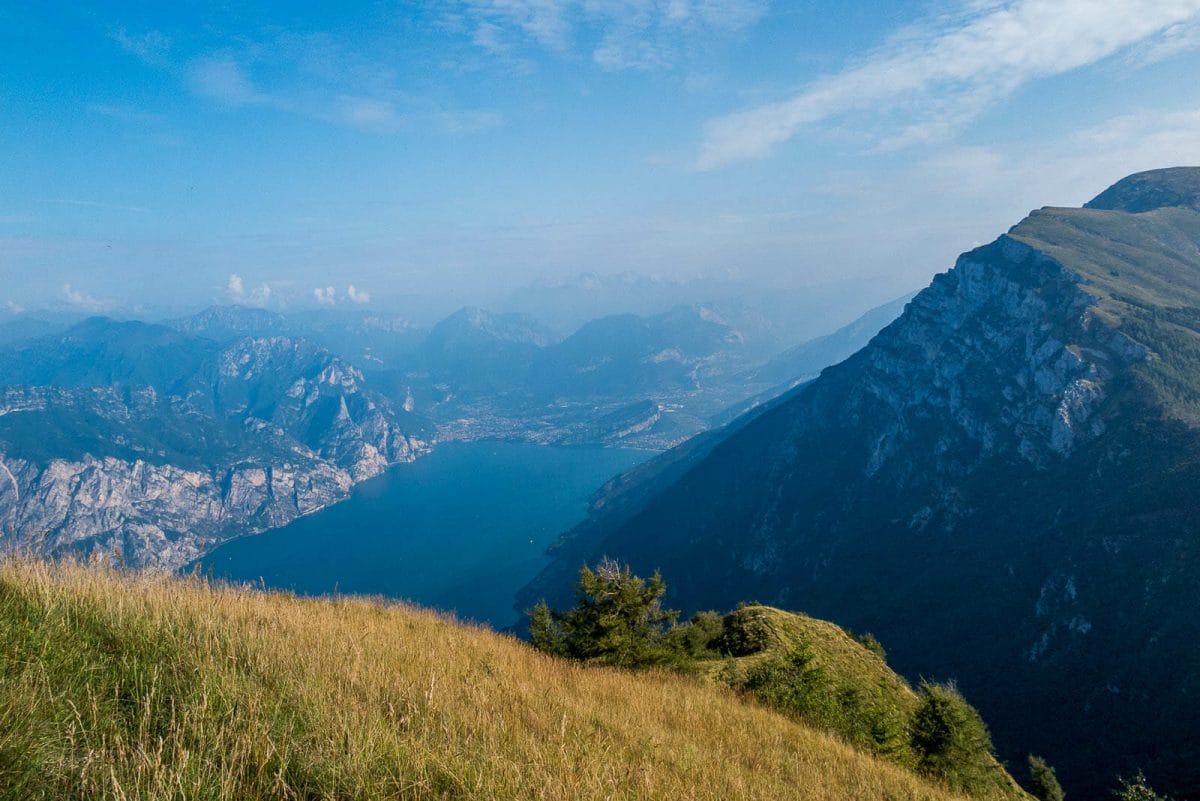 A beautiful walks that will bring you from Tratto Spino to Monte Altissimo passing by Bocca Navene.
Monte Altissimo at Nago (2079m) forms part of the Garda Pre-Alps and specifically the Monte Baldo range.
Maps and GPS Track
Details
Technical characteristics

Starting point

Tratto Spino

Endpoint

Monte Altissimo

Route

Tratto Spino – Bocca Navene – Monte Altissimo

Starting height

1760m

Highest point

2079m

Altitude – ascent/descent

702m/391m

Distance

6,9km

Duration

3,5 hrs

Difficulty

medium

Technical difficulty (1 to 5)

3

Physical training (1 to 5)

3

CAI (Italian Alpine Club) difficulty scale

Experience (1 to 5)

5

Landscape (1 to 5)

5

Return track on the same route
Summit tour
Cable car ascent/descent
Insider tip
Panoramic route

From April to November

without snow
Points of interest along this hiking trail
This route is very beautiful and will leave you with some unforgettable images. From Monte Altissimo you will have wonderful views. Right in front of you one of the most famous picture postcard.
Once you reach the top of Altissimo you can visit the First World War trenches.
You can also stop at the Altissimo D. Chiesa Refuge where you will find the best food and a warm welcome. This is why a trek up Monte Altissimo di Nago is a must!
Tour description
From the top station of the cable car on Monte Baldo, go left towards north and follow signs for Monte Altissimo (path no. 651). Go on for a few kilometres along the ridge of Monte Baldo where there are wonderful views over the whole of Lake Garda and the Monte Baldo and Brentonico ranges.
Staying on path 651, go downhill until you reach the road. Keep left until you reach the Bocca Navene Refuge at 1425m. Just after the Refuge, leave the tarmac road and rejoin path 651 which goes first through a wood and then through pastures, always following the ridge.
Where the pastures finish, you then walk for a while on an old military road and then reach the rough track (633) which will take you to the Refuge at Altissimo.
Variant
For those wishing to make a shorter trip, you can go to the Bocca Navene Refuge by car and go from here by foot to this Refuge.
From Bocca Navene:
Time: 2 hours
Length: 3,3 km
Altitude – ascent: 592 m
Difficulty: Medium
Our suggestions
Once you reach Monte Altissimo, first to stop at Damiano Chiesa Refuge, and follow the path on left side which goes behind the Refuge. You will have a beautiful view of Garda Lake from the highest point from 2079m.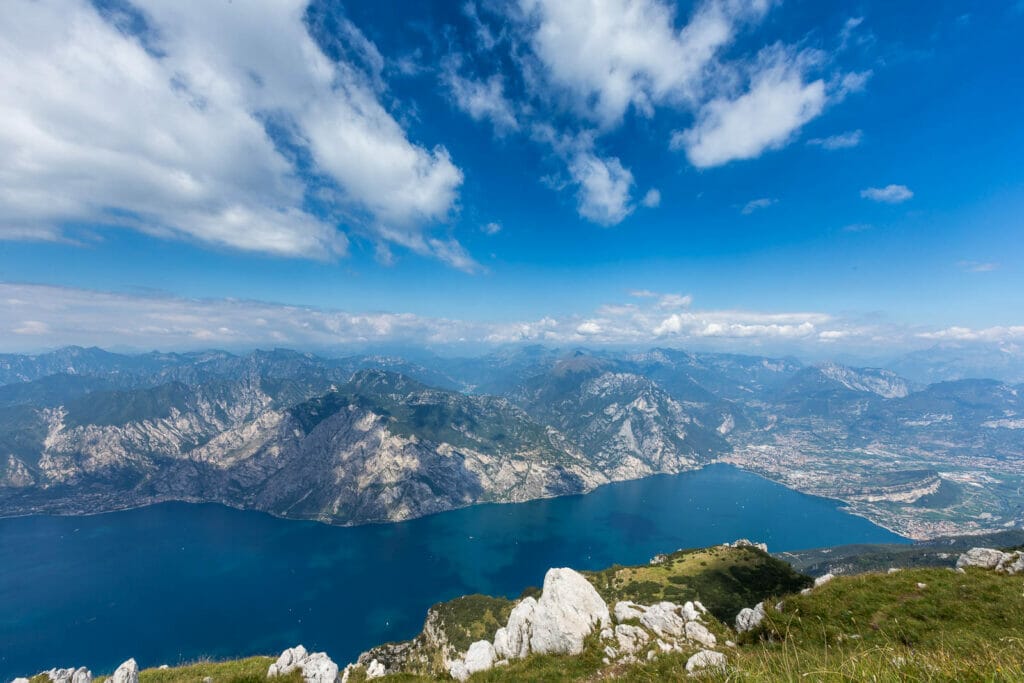 The tour during the winter
In the winter the refuge at Monte Altissimo is open in the week end and only with good weather.
Before you leave, get information on snow conditions and the opening hours of the Refuge.
Here you find the ski mountaineering route to Monte Altissimo of Nago.
Shelters, huts or bivouacs along the trail
Baita dei Forti

10 metres from the cable car Station

SkyWalk Lounge Bar Monte Baldo

At the cable car station on Monte Baldo

Bar Ristorante La Capannina

At Colma di Malcesine

Rifugio Bocca di Navene

At Bocca di Navene

Tel. 045 7401794

Rifugio Altissimo D. Chiesa

On top of Monte Altissimo

Local Trentino dishes
36 beds
Panoramic view

Cel. +39 391 383 9019
How to reach the starting point of the trail
The path starts at the top station of the cable car. Here to see rates, timetables and opening times.
Parking
In Malcesine:
Public transport
None