Trekking route from San Michele to Monte Baldo along Piombi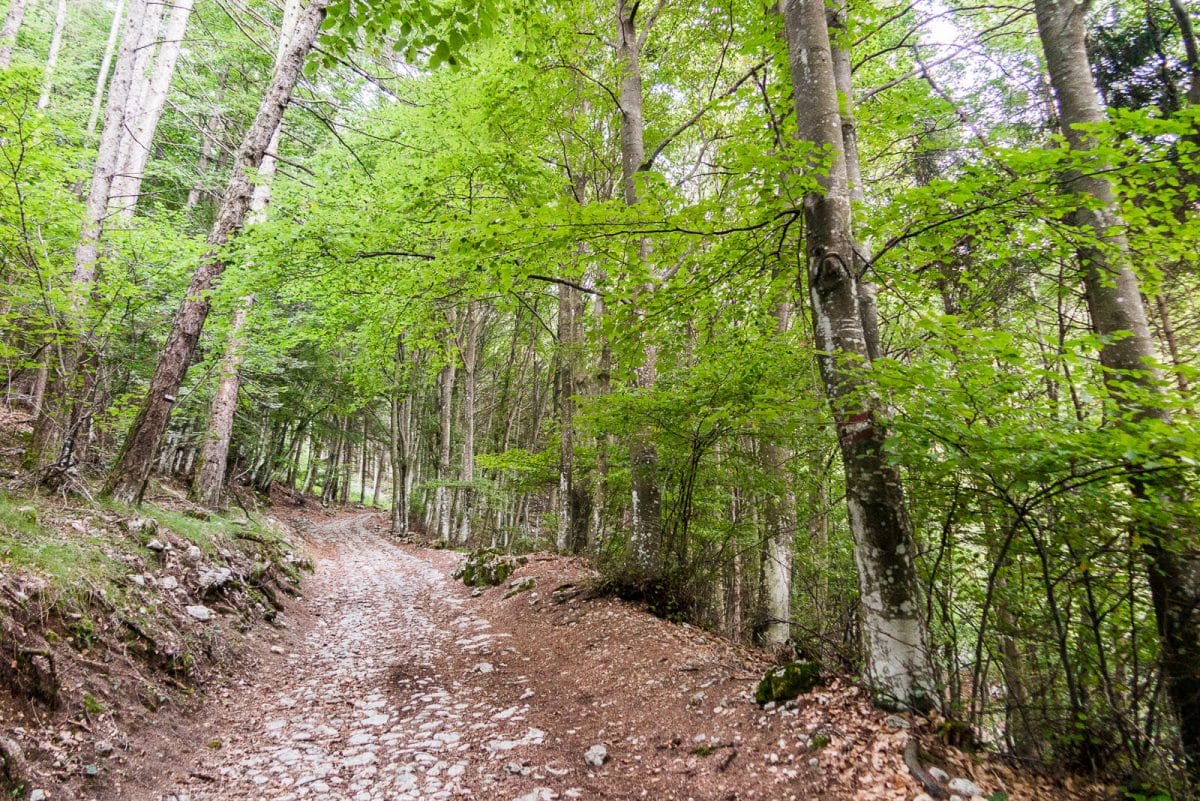 A beautiful trek both up and downhill which takes you from San Michele to Tratto Spino, passing through the wonderful Nature Reserve Lastoni Selva Pezzi, one of the most interesting areas for flora and fauna on the whole Monte Baldo range.
This route is 7.3 km long and has a rise of 1300m over some mixed terrain of tarmac roads, woodland paths and some fairly difficult pieces.
Map and GPS Track
Details
Technical characteristics

Starting point

San Michele

Endpoint

Tratto Spino

Route

San Michele – Signor – Piombi – Tratto Spino

Starting height

580m

Highest point

1760m

Altitude – ascent/descent

1351m/171m

Distance

7,30km

Duration

3 hrs

Difficulty

medium

Technical difficulty (1 to 5)

3

Physical training (1 to 5)

3

CAI (Italian Alpine Club) difficulty scale

Experience (1 to 5)

4

Landscape (1 to 5)

5

Return track on the same route
Cable car ascent/descent
Panoramic route
Insider tip

All year over

without snow
Points of interest along this hiking trail
This countryside is a mosaic of beech and white fir woods.
This zone abounds with species of plants and animals that are rare and endemic to this area, all of which are protected.
When you leave the woods you will find wonderful views over the Lake and the surrounding mountains.
Tour description
From the half-way station of the Cable Car, go uphill eastwards keeping the Lake to your shoulders. Keep going along the tarmac road for Prai until you reach the Way Marker of Signor (for those of you wishing to leave the tarmac road there are many paths in the woods that take you off and on this main route).
At the fork in the road, keep right on path no. 2 and this takes you off the tarmac path. Keep going uphill first on a mule track and then on a path until you get to the Barracks at Piombi. At the next fork, keep left and go straight on until you arrive at Tratto Spino.
Variant
This walk can be done the other way round or you can start (or finish) this walk in Malcesine.
Our suggestions
To avoid the cable car queue during the high season you can go by car to the half-way cable car station in San Michele
Don't do it by bike, we remind you all that you are not allowed to cycle in any of the areas of the Integrated Natural Reserve Laston Selva Pezzi and Eastern Garda
If you are quiet you may meet a Chamoix
The tour during the winter
This route is only passable with little snow and take with you snowshoes or crampons with poles.
Shelters, huts or bivouacs along the trail
SkyWalk Lounge Bar Monte Baldo

At the cable car station on Monte Baldo

Baita dei Forti

10 metres from the cable car Station
How to reach the starting point of the trail
The middle station of San Michele.
By car
It is located in San Michele at about 580 meters of height. Once in Malcesine take the Panoramica road (both from north or south) and when you arrive at the Campiano pass, before going downhill again, turn right uphill if you come from south, or left if you come from north. Keep going up for about 2 km on the wider road until you reach the cable car station.
With the cable car:
Here to see rates, timetables and opening times.
Tel. +39 045 7400206
Parking
San Michele
Public transport
None