MTB ring tour from Prada to Due Pozze and back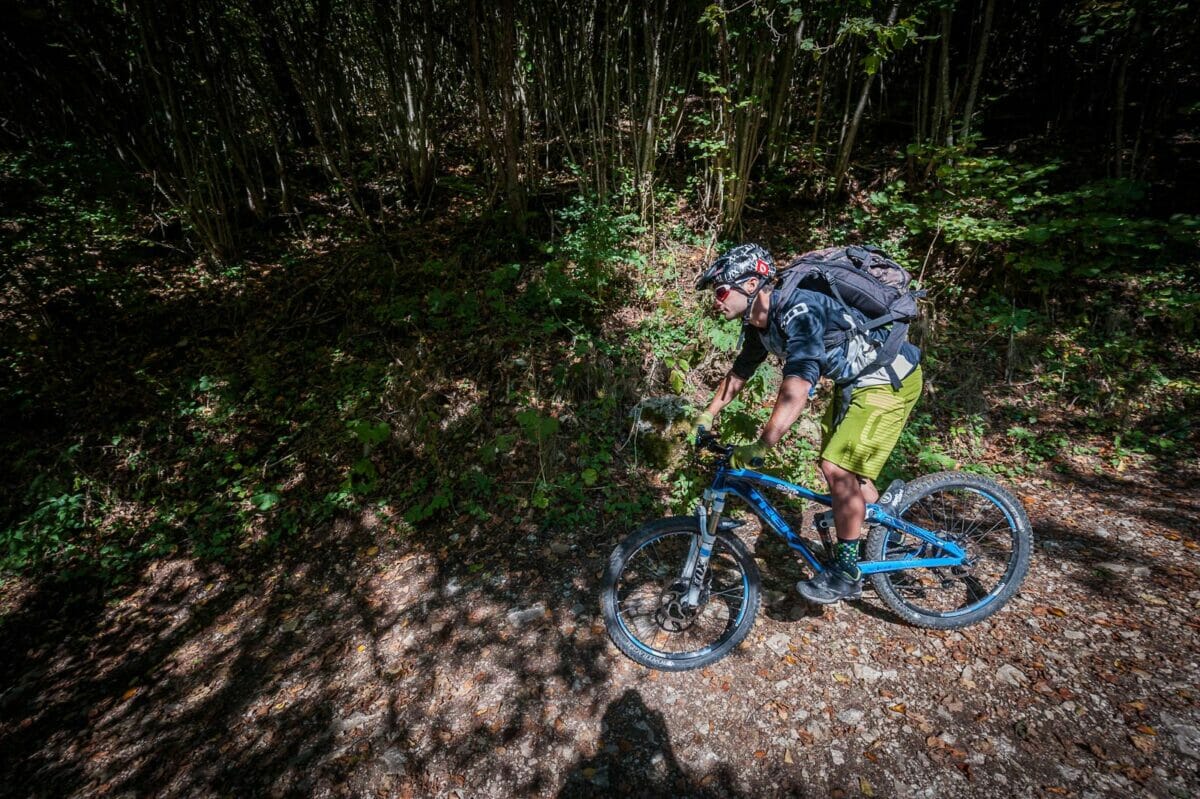 A 10 km ring tour suitable for xc bikes with not too challenging ascents, on tarmac, nor descents, on off-road, field and loose soil. The downhill part is never very tough and is suitable for everyone who would like to improve their offroad cycling skills.
Map and GPS Track
Details
Technical characteristics

Starting point

Prada Alta – Prada – Località Due Pozze – Val da Sacco – Sciafera – Prada Alta

Endpoint

Prada Alta

Route

Prada Alta

Starting height

1060m

Highest point

1298m

Altitude – ascent/descent

441m/442m

Distance

9,7km

Duration

2 hrs

Difficulty

middle to easy

Technical difficulty (1 to 5)

2

Physical training (1 to 5)

2

Experience (1 to 5)

3

Landscape (1 to 5)

4

Round tour
Suitable for families and children

From april to november

without snow
Points of interest along this bike trail
A nice ascent is waiting for you from Prada to Location Due Pozze along which you will find Alm Traure and its typical
menu.
Tour description
Starting from Prada Alta parking lot (ex chair lift start) head south on the tarmac road. Go beyond Hotel al Cacciatore on the right, just after a short ascent at 921m, and turn left on a hairpin bend starting the ascent which leads you to Location Due Pozze. Follow the small tarmac road going up for 4.3km to Due Pozze's parking lot. The ascent is now over.
Take the off-road track on your left going down to Prada, across the stream, and at the crossroad next to it take a right and cross the path on the field leading you smoothly down.
Keep on the main road and once you go into the wood take a left, descending along a water channel.The ground becomes a bit loose and sloped until you reach tarmac again in Località Val di Sacco. Go down on the left side and take a right at the crossroad to reach the main road. Turning right you will end up at the starting point, the parking lot of Prada Alta.
Variant
The track cannot be done conversely.
If you need to make it longer you can start from San Zeno di Montagna, which means 7.5 km more with 340m drop both ways up and down.
Our suggestions
On hot sunny days better to start early in the morning to avoid doing the ascent in the full sun.
Always bring some water to drink. Apart from Alm Traure there are no other points to find some.
The tour during the winter
It is not possible due to snow.
Shelters, huts or bivouacs along the trail
How to reach the starting point of the trail
From San Zeno di Montagna follow the road to Prada Alta.
Parking
In the big parking lot next to the former chair lift.
Public transport
None.