Single or tandem flights from Lake Garda mountains; the view from up there is just out of this world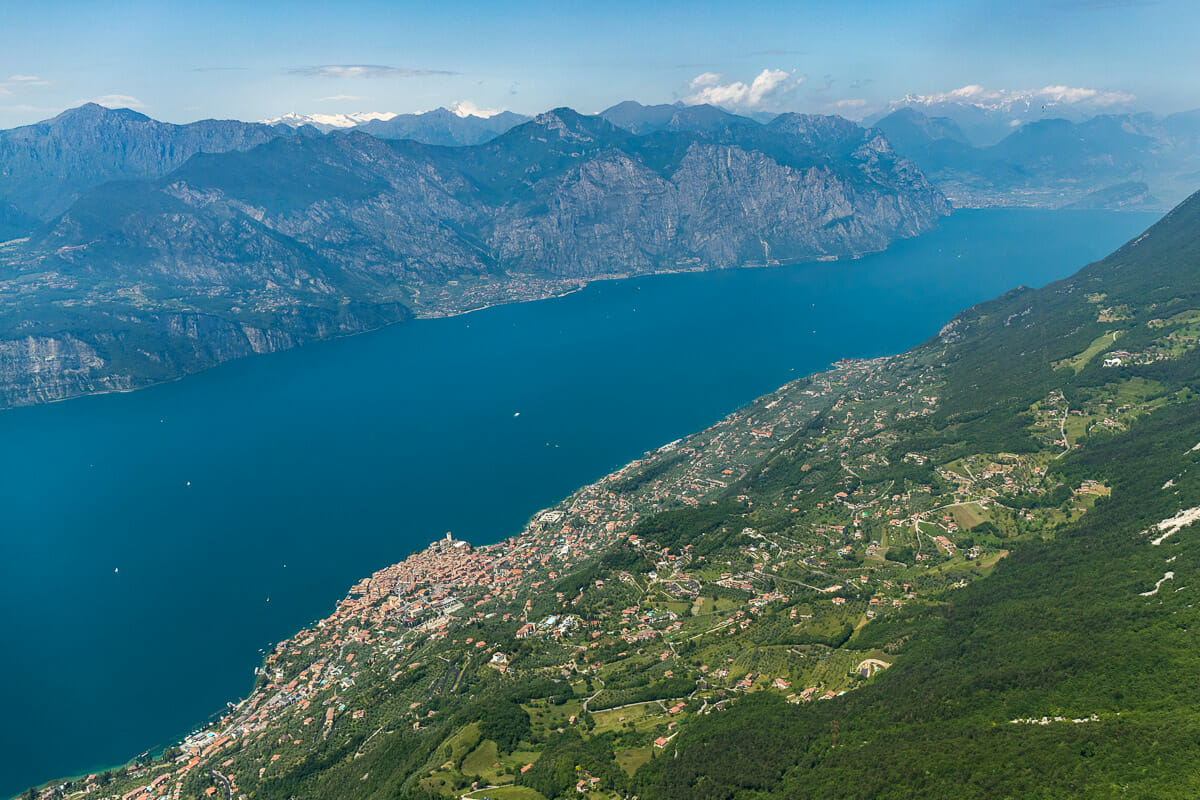 Where to fly with a paraglide on Lake Garda
On this web site we have written so many times about that combination of lake and mountain that we love so much. Now, more than ever, it's time for us to write about it once again.
The nature and the view that you can enjoy from up there are so unique and so stunning, that they will give you goosebumps! And so are the lights and the colors that changes from morning to evening and not mention how they change from season to season!
The only landing spot for paragliding along the Lake Garda shores is located in Malcesine, on the north-eastern part of the Lake, and it is run by a local association. And in Malcesine, on Monte Baldo, there is a take-off area easy reachable with the [cable car]().
The paraglide flight from Monte Baldo to Malcesine lasts about thirty minutes with an hight difference of 1700 meters.
Learn more
Other than Malcesine there are some other flight areas with take-off and landing areas. One is in Pesina, on the Eastern side of Monte Baldo and it is managed by [the Associazione Volo Libero Scaligero](https://www.vololiberoscaligero.org/it/vola-con-noi/decolli-e-atterraggi/). There you can take off from the meadows of the Monte Baldo on the southern side of Costabella or from Monte Belpo.
Or, you can take off both from Monte Altissimo and from Monte Stivo or from the Rifugio Telegrafo and Chierego (southern part of Monte Baldo) and the landing areas are respectively in Malcesine, Massone or Prada/San Zeno. These take-off areas are only accessible on foot but you will find all the routes for hike and fly with all the useful information you may need once we have tested them for you.
close it