Easy strolls on beaches, hills and mountains
Walking outside to feel better
One hour walking outside is enough to feel better, even better if done in the middle of the countryside and far from the traffic and the big cities. It is nice to breathe fresh air and to enjoy of the scents and the colours of Nature of the lake and mountains.
On the beach, on the hills or in the mountains, during summer or winter, at Lake Garda you can walk everywhere, just choose the route you want to do.
If you like to walk on the flat, there are plenty of kilometers of beaches and cycle lanes. It's beautiful to walk early in the morning on the beach with the fresh wind of the summer or at dusk when the beaches are less crowded. It is also enjoyable to come in winter when everything sleeps. You will find a quiet lake, very silent and melancholy sometimes but full of charm anyway.
If you prefer some more varied strolls instead, on flat surfaces and hills, you can choose to walk through meadows and olive fields and see our lovely lake from above. The staircase Busatte-Tempesta and Ponale road are among the most famous and panoramic walks of all lake Garda, the Balot tacà via among the most hidden.
The higher you go, the more the view will be magnificent.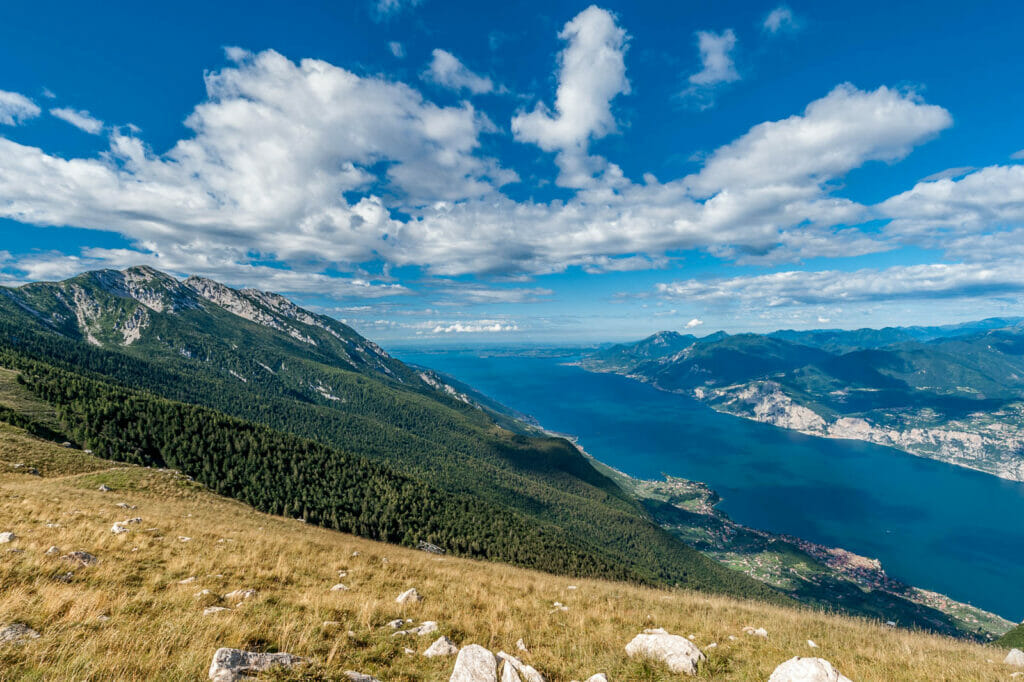 Of course, there will be fewer easy walks but you will still find the one that's right for you. Immediately comes to mind the easy round on the Monte baldo's crest reachable with the cable car Malcesine Monte Baldo which in about twenty minutes takes you up to 1760 meters of height above sea level.