In Porto di Brenzone, lunch and dinner lake view
Ventos Restaurant is located 2 steps from the lake, at Hotel Nettuno in Porto di Brenzone.
Owned by the Pinamonte Family, the hotel and restaurant are run by Lorena together with her brother Lorenzo and parents Franco and Raffaella.
In the indoor dining room or on the outdoor terrace overlooking the lake you can enjoy typical Italian and traditional local dishes, lake fish, seafood and meat, vegetarian and gluten-free dishes.
All desserts are homemade.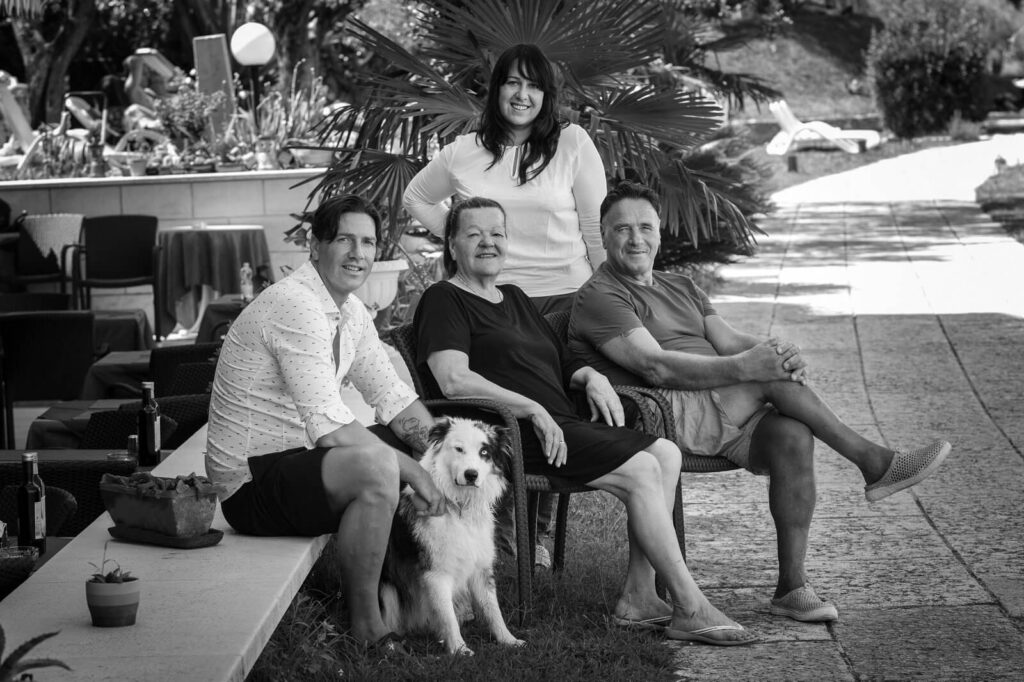 Lake fish is brought directly from the local professional fisherman: early in the morning he lands his boat at the wharf to unload boxes of lavarello and perch. Papa Franco fishes traditionally and catches pike to serve in sauce with polenta, some prized trout and sometimes the very rare carp.
The pizzas and cereal bread are kneaded by Franco and are his size: huge and delicious!
The wine list chosen by Lorena, a Level II Sommelier, offers local wines from small family-owned farms that she knows and selects personally. And for the more daring, there is also a grappa list!
Hours: 12 noon – 2:30 p.m. / 6:30 p.m. – 9:30 p.m.