Weight area and fitness classes in Malcesine with Lake view
Lake view
Intimate setting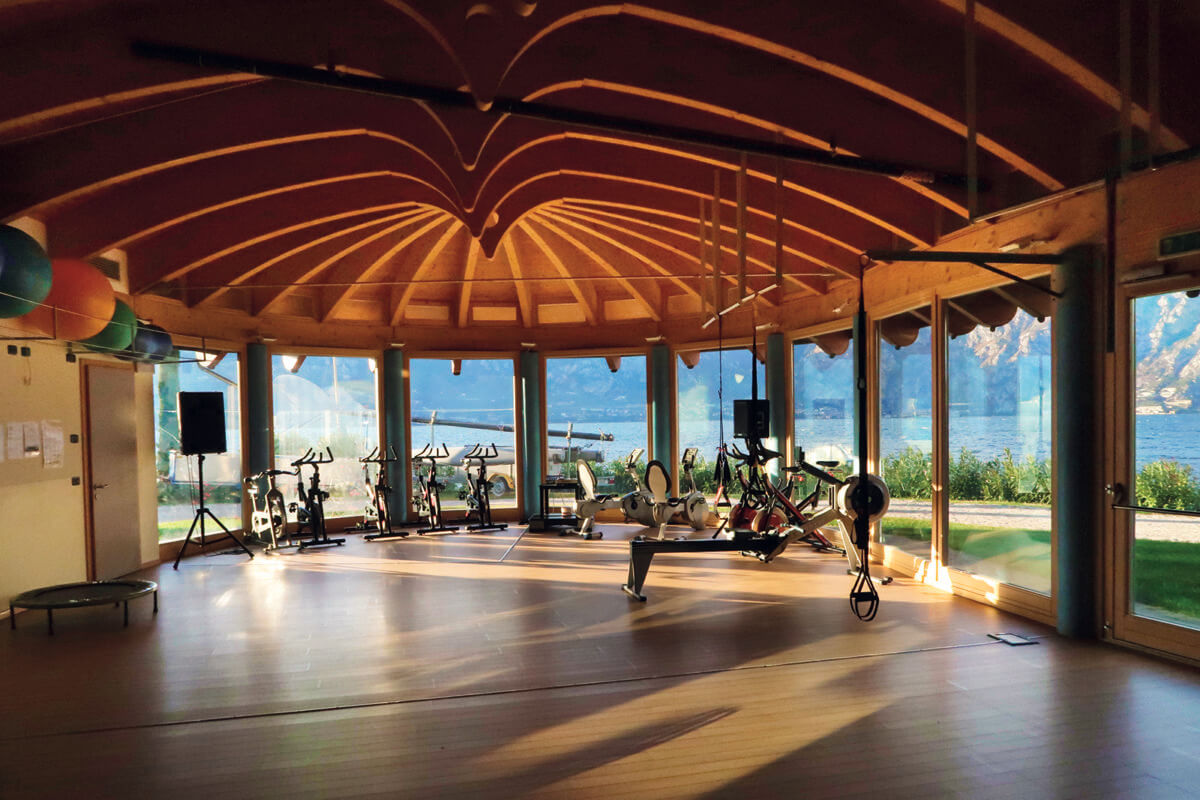 Where

Malcesine

Climbing

Bike

Kayak

Canyoning

Running

Kitesurf

Nordic walking

Paragliding

Walking

Trekking

Sailing

Via ferrata

Windsurf

Sup

Skiing and snowboarding

Ski touring

Services

Personalized training programs

PT sessions

Fitness classes

Weight area
FVM GYM
Weight area and fitness classes in Malcesine with lake view
FVM GYM is 4 km north of Malcesine, at Fraglia Vela Malcesine and from 2017 it is run directly by us, Fraglia.
In the weight room you will find Suad and Emil to welcome you; Nicole is the PT for all our fitness classes. Suad and Nicole are both graduated in Physical Education.
The gym is frequented by the athletes of our sailing teams and by sailors that train or race on Lake Garda and it is the only fitness center between Riva del Garda and Garda open to the public
Car parking, free wi-fi, lockers and changing facilities with warm showers are included with the daily pass and the gym membership.
Membership
We offer daily passes or memberships, from weekly to yearly memberships, to train in the weight area and in the free body training room or to join our fitness classes.
Pt sessions
The Pt session is the best solution if the gym is a new world for you, if you need to find your motivation and consistency or if you have new specific goals. Come to our gym to meet Suad, he will follow your training and will teach you to train at your best and help you to find your physical wellbeing and strength.
Our services
Personalized beginner training programs
Personalized advanced training programs
Pt sessions
Fitness classes
Weight area
Free body training area
Changing facilities
Free parking
Free wi-fi
Where to find FVM GYM