Alpine guide on Lake Garda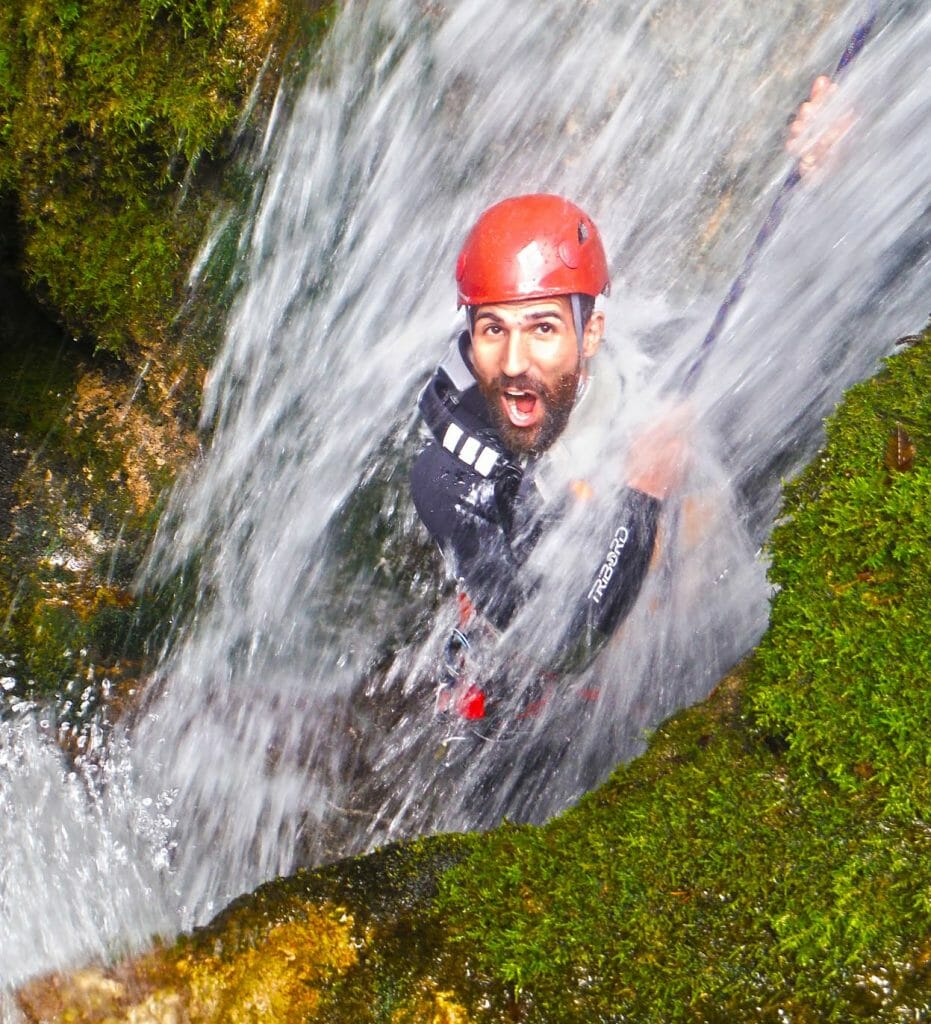 Where

Arco

Climbing

Canyoning

Trekking

Via ferrata

Ski touring

Services

Courses

Guiding

Adventure trips
Hi, I'm Demis Centi, an alpine guide of Garda Outdoor. I live near Lake Garda and I am a UIAGM Mountain Guide regularly registered to the Trentino Mountain Guide Association since 1999.
A Mountain Guide is a professional of the mountain trained and qualified according to international standards. A Mountain Guide is also an adventure companion that shares with you every challenge you face and protects you from the risks of the mountains thanks to his experience and his knowledge of mountains and routes.
I am in love with nature in every season, I am a frequent traveller always looking for new adventures.
I enjoy accompanying you on the mountains and making you discover new places of the world, opening new tracks with sealskins and skiing down snow-covered slopes, teaching you to climb and sharing the satisfaction you feel when you reach the top of the mountain or the astonishment when you see for the first time those wonderful landscapes and I feel happy when I see you enjoying yourself while diving into a crystal-clear water pool in a natural canyon.
In summer I organise many canyon tours, climbing courses, vie ferrate and hiking routes near Lake Garda and on the Dolomites. In winter, together with the travel agency "Campo Base", I propose journeys dedicated to ski-mountaineering in Norway, Georgia, Turkey, Morocco and even Iceland since 2018! In autumn and spring, I organize hiking routes on Crete Island, in Ethiopia and the Selvaggio Blu hiking route in Sardinia.
Be it an adventure journey, a climbing or ski-mountaineering course, a day of hiking or a via ferrata, you will be part of a group of people sharing the same goals. We will share the beauty of the mountains, learning to respect the nature and getting to know it step by step while exploring wild and untouched sceneries.
The pleasure of discovery is always within me when I travel alone and when I accompany you on the mountains. My experience, my passion and respect for the mountain await you along with a lot of fun and maybe even some singing with my guitar after dinner underneath the night sky.
I am sure we will have fun together!
Demis