MTB guide in Malcesine, on Lake Garda
From € 45
E-mtb
Guided tours
Assistance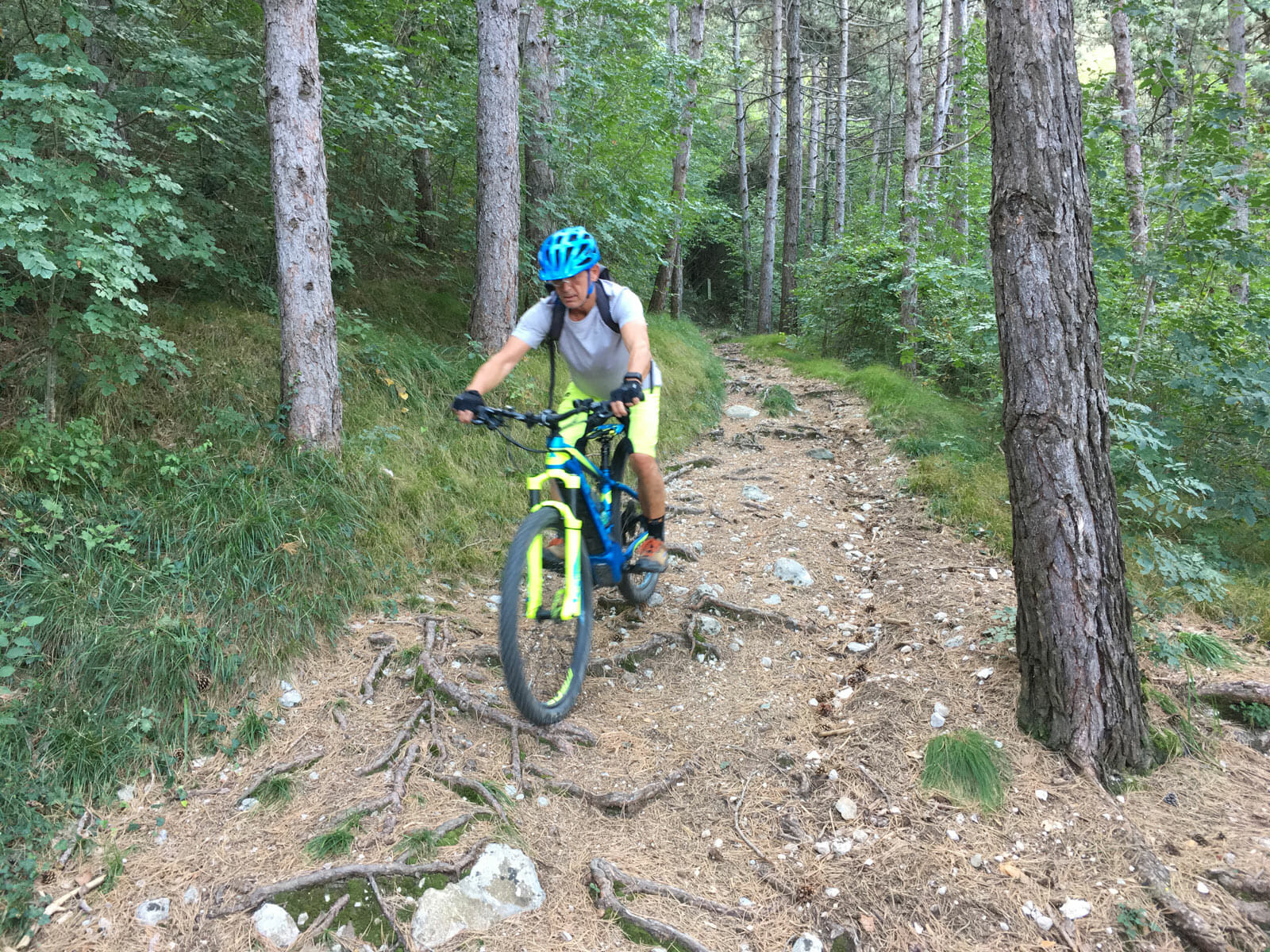 Welcome, I am Alberto, your MTB guide.
I was born and raised in Malcesine.
When I am not riding my bike or working or being with my family, I run, windsurf and do ski mountaineering.
Since 1995 I have been a guide of the National Academy of Mountain Bike.
Some years ago I started working at BikeXtreme shop which lies next to the cable car of Malcesine; a perfect location both for rent and assistance for bikes. The shop is also the starting and meeting point of our tours.
When I was young I use to pedal everywhere with my humble little bike and with the first stiff MTB, with which, me and my friend used to beat everyone down from Monte Baldo. We had a bike to discover the trails of our mountains and that was enough.
Then came the lighter and more performing amortized MTBs and I did not imagine that one day pedal assisted bikes would also arrive.
E-bikes have drawn even more people to this wonderful sport. They are a big help for the less fit or able who want to share a sporty day with the daredevils on traditional bikes. It's nice to ride all together: with friends, partners or family.
I organise guided tours of different lengths and height differences suitable for any type of person. I also organize private tours if you had already a trail in mind but you don't know the area or if you are in a group and prefer to have a guide just for you. We will discover some of the nicest routes of Lake Garda and its hinterland with its beautiful views.
Safety first.
With me there is always a way to solve most problems but if needed I can organize a bus shuttle for people to go back. The important thing is that the time we spend biking together is fun and leaves us raising a glass to the next adventure.
Best selling activities of Malcesine Bike Tours
How to reach Malcesine Bike Tours